Need to talk?
Call our 24h help desk.
Coping with breathlessness
For many people it is quite common to experience breathlessness at some point in their life. However, it can still be frightening, uncomfortable and feel difficult to manage for both the sufferer and their carers, friends and family.
We hope to give you some tools and simple methods to promote good breathing techniques and help alleviate episodes of breathlessness and anxiety.
Positioning for breathlessness
Sitting
Place one or two pillows on a table, sit in a chair and lean forwards at the hips, supporting your head and upper chest on a pillow.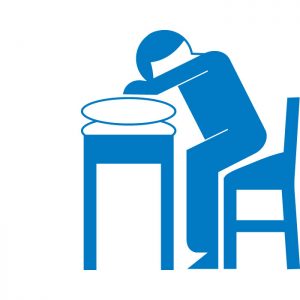 Sit back on a chair with your arms relaxed and hands resting comfortably on your thighs. Sit back on a chair with your arms relaxed and hands resting comfortably on your thighs.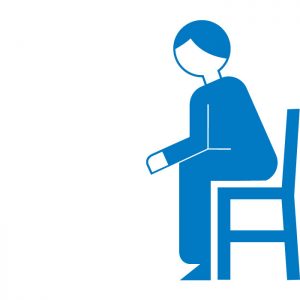 Standing
Leaning forwards while standing – with arms/hands resting on a static object at around waist or hip height such as a window sill, a chair or kitchen work top.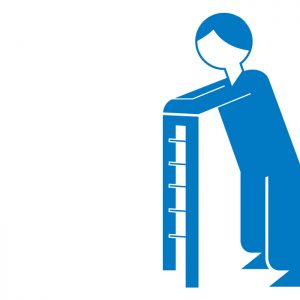 Lying down with breathlessness
Use pillows when laying down – support yourself when lying on your back or side with pillows.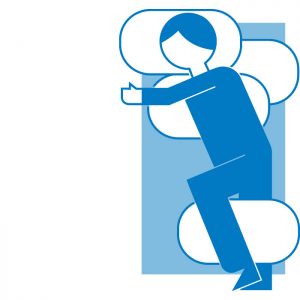 Acupressure
Gently stroking down the lung meridian on either side of the body can be very useful in an episode of breathlessness. Also, gentle stroking across the upper back can help reduce anxiety and breathlessness.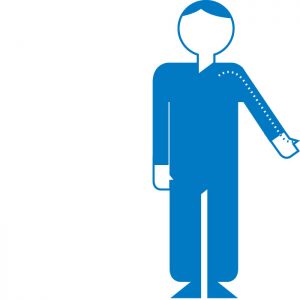 Hand held fan
The sensation of air from the fan (or an open window) around the nose and mouth can help reduce breathlessness. Hold the fan fairly close to the face; about 15cm away. You can use the fan for as long as you need. It may take a couple of minutes before you feel a difference.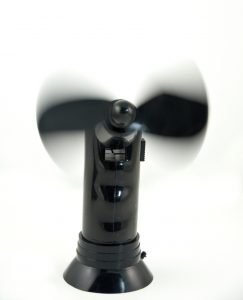 Breathing square exercise
Use the breathing square below to try and help regain control of your breathing. Imagine a square or 'breathe around' anything square or rectangular in your home such as pictures, plug sockets, windows or rugs.
Starting at the top left corner, breathe out as you look along the top line, pause, then breathe in as you follow the line down. Pause, then repeat as you go around the square.
Breathing control
This is a method of relieving breathlessness through practising a more normal and efficient breathing pattern. Practise for short periods of time using your own breathing rate. As you gain control try to slow the breathing rate down.
Technique
Follow the four points below if you are feeling anxious and to help manage everyday activities such as dressing, climbing stairs or bathing.
Settle in a relaxed position with your back well supported.
Keeping chest and shoulders relaxed, place your hand on your lower rib/upper abdomen.
Breathe in gently through your nose feeling the lower chest expand.
Breathe out through your mouth.
The Rehab Team can show you how to do this if you need assistance.