Need advice?
Call our 24h help line
Call our 24/7 advice line for health care professionals and families if you need support with symptom management and end of life care.
Retail
You can find St Nicholas Hospice Care shops across West Suffolk as well as our online eBay and Amazon shop and Donations Centre, located in Bury St Edmunds.
Last year our Retail Team helped generate an income of over £1 million to support our services for people and their families living with long-term and life-threatening illnesses.
Browse our range of new goods and buy online 
In addition to items in our stores, we also have a selection of new goods, which as well as being in shops are also available to purchase online.
Browse through our range of gifts, accessories and household items by clicking here.
Support our retail services by becoming a volunteer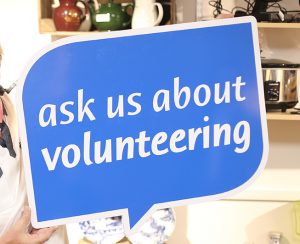 Could you support us as an eCommerce volunteer?
Volunteering is a great way to learn more about the eCommerce world and to give something back to your local community.
Our eCommerce team is responsible for sourcing, listing, photographing and selling a wide range of donated items, anything from clothes and accessories to homeware and collectables. 
There is no minimum time commitment that we expect from our volunteers so whether you can do a few hours a week or once a month, we'll do our best to offer a role that fits in with your schedule.
The role involves the following:
•         Taking pictures of donated items for sale online
•         Listing items for sale online – this includes a growing list of sites including ebay, Amazon, Depop and Facebook.
•         Dispatching items that have been sold online
•         Search for items in donation centre that are suitable to be sold online
·       You don't need any previous experience, but you'll need an interest in eCommerce as well as wish to support St Nic's. Training will be provided.
What this role can offer:
·       The knowledge that your free time is making a real difference
·       An opportunity to help the Hospice's mission for everyone to matter in life and death
·       Based at our Chapel Pond Hill Donation Centre in Bury St Edmunds this role offers flexible hours
·       Product photography experience
·       Online retail product description experience
·       Gain experience of working for a charitable organisation
Interested?
Please fill in the form below and a member of our team will be in touch.
Become a shop volunteer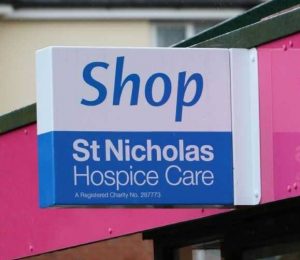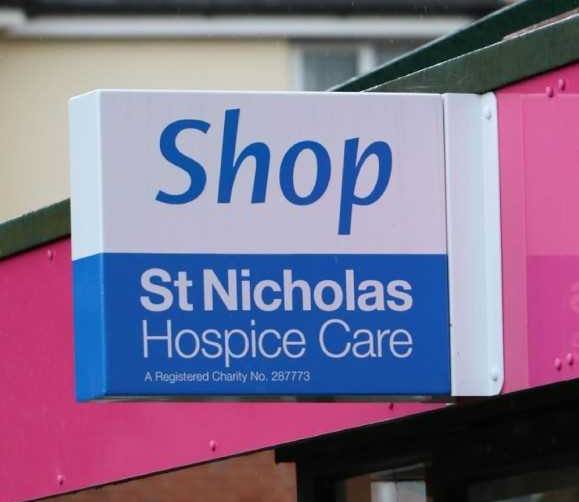 Giving your time as a volunteer is a great way to support the Hospice. At the moment we really need people to help out in our shops.
Our retail volunteer roles offer a lot of variety, and include sorting donations, working on the till, displaying goods for sale, and most importantly ensuring all our customers receive a friendly welcome.
We need people to lend a hand across all of our shops, our Bury St Edmunds stores in Barton Road and St John's Street as well as our shops in Haverhill, Newmarket, Sudbury, Long Melford, Brandon and Mildenhall. At the moment we have a particular need for volunteers in our Barton Road shop to provide till cover, some sorting and great customer service.
House Clearance Team
We collect and deliver donations and have a dedicated House Clearance Team which works with skill and compassion to provide full clearance services. We can sell or professionally recycle a wide range of household items with the proceeds going towards funding end-of-life care. Find out more about this service by clicking here.
Donation Centre
The Hospice's Donation Centre on Chapel Pond Hill is open and accepting donated goods via a booking system.
Booking a slot is easy, please just call the team on 01284 747622.
To find out more about the Donation Centre, please click here.
eBay and online shop
Our eBay shop, where you can find donated goods, including unique and rare items, is running.
You can visit our shop by clicking here.