Call our 24/7 advice line for health care professionals and families if you need support with symptom management and end of life care - 01284 766133.
Placements, work experience and volunteering
Placements
Non-clinical placements
Currently, we are unable to take on any student placements physically in the building, however, we are offering virtual career talks for all sixth form students in our community.  Students will have the opportunity to hear from our Hospice Professionals about their career progression and put any questions to them.
(Updated October 2021). 
Clinical Professional Student Placements
Clinical placements can be organised by individuals or through our university links, we also accept clinical students who would like to gain more knowledge and experience of palliative care. We offer a wide range of areas to experience from the Sylvan Ward and our Community team.
Clinical Professional Placements/ Shadowing
Clinical Professional shadowing can be arranged for Doctors, Nurses and other Allied Health Professionals to gain more knowledge and experience of palliative care. We offer a wide range of areas to experience from the Sylvan Ward and our Community team.
How can a placement support you?
Emma, an Adult Nursing Degree student from the University of Suffolk, chose to spend her final three-month placement at the Hospice.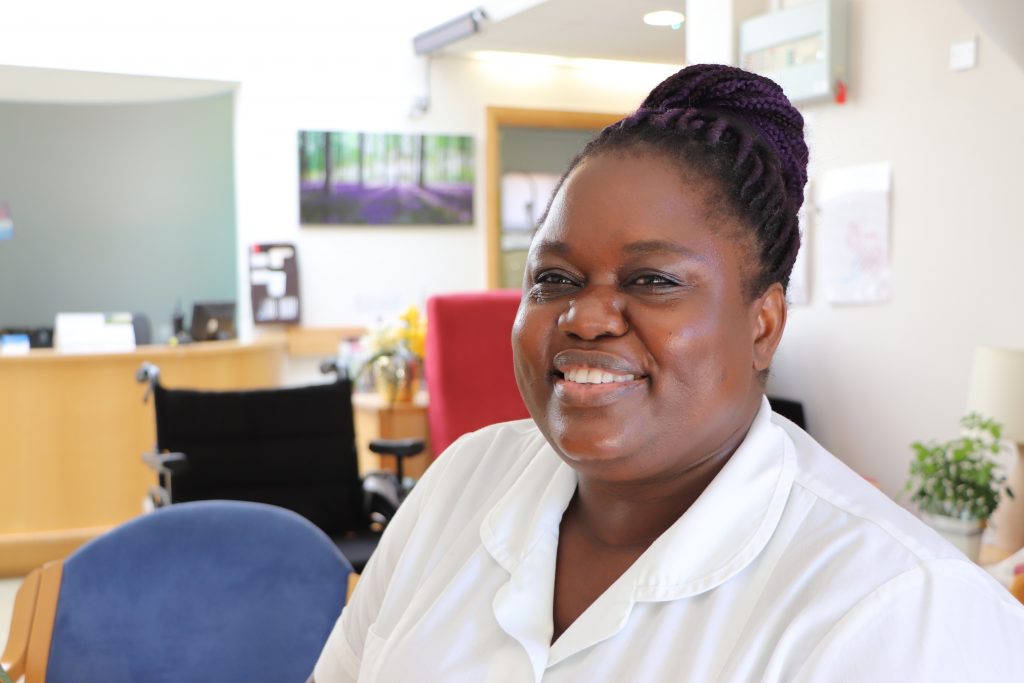 She said: "It was great. I really got the chance to get in touch with the six C's of nursing: compassion; courage; commitment; competence; communication and care."
Before she began her placement on Sylvan Ward, the Education Team organised a tour of the Hospice, introduced her to her mentor and let her know which shifts she would be working for the first couple of weeks.
"I have had very good support from staff during my placement. At the start of each shift, they asked me what my priorities were for the day and what I would like to work on. I received plenty of hands-on learning and it has helped me get to grips with palliative medication."
Emma has also spent time with the Community Nursing Team, visiting patients in their home.
She added: "I have enjoyed my placement at the Hospice. You get time to sit with the patients and listen to them."
Volunteering
To find out more about our volunteering opportunities, please click here.
Young volunteering
Young volunteering is another good way of gaining valuable experience especially if you are undertaking the Duke of Edinburgh award. Areas in which you can volunteer include retail, catering, marketing, admin/reception.
Read about the experiences of young volunteers
Would you like to become a Life's Questions, Volunteer?
If you are aged 16 and over you may like to consider volunteering for Life's Questions encouraging your peers or younger age groups to discuss life's challenges openly with the opportunity to talk about difficult subjects such as death, divorce, loss and grief.
For more about Life's Questions please click here.
Life's Questions is only possible with a group of volunteers from our community. Here's a video where some of our volunteers share their experiences.
Get in touch
To make an enquiry about placements or becoming a Life's Questions volunteer, please email our Education Team or call them on 01284 766133 x199.