Join us on 8 October 2023 for a race that goes beyond the distance for those supported by hospice care
St Nic's is thrilled to bring this exciting and brand new event to Bury St Edmunds. Sponsored by Jaynic, we aim to bring together runners of all abilities to challenge themselves while raising sponsorship for their local hospice.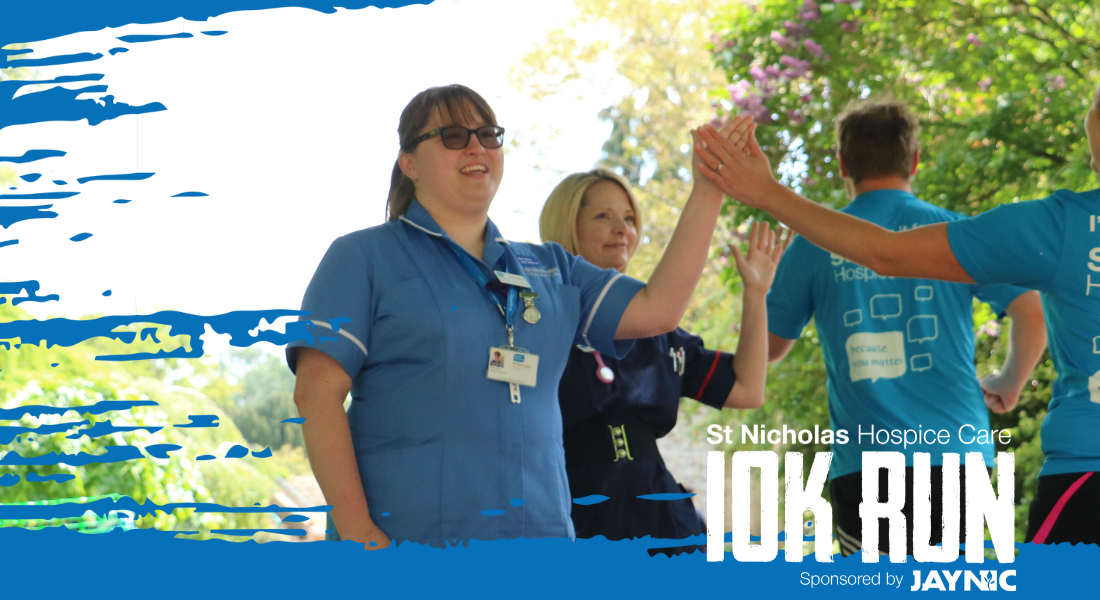 Every stride you take will help a local patient and their loved one when they need it most.
It costs around £8m each year to run our Hospice services and statutory funding only covers around 20% of those costs. We're totally reliant on the good will and generosity of our community - people just like you - to make sure we're here for the people who need us.
Whether that's playing our lottery, making a donation, leaving a gift in their Will or raising sponsorship for our events just like this! It is only because of you that patients and their loved ones in our local community are able to receive the support and care they need.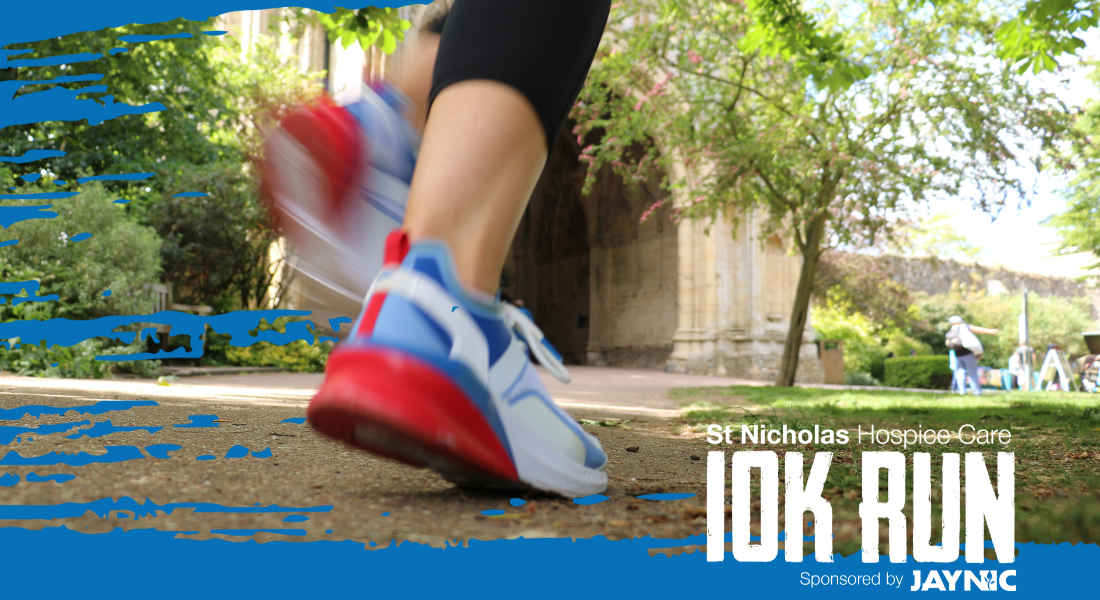 Help with your training
Training plan and sessions with Moreton Hall Health Club and Moreton Hall Runners
We are delighted that Moreton Hall Health Club and Moreton Hall Runners, are kindly supporting the St Nicholas Hospice Care 10k run and offering a 7-week Ultimate 10km Training Plan.
Find out more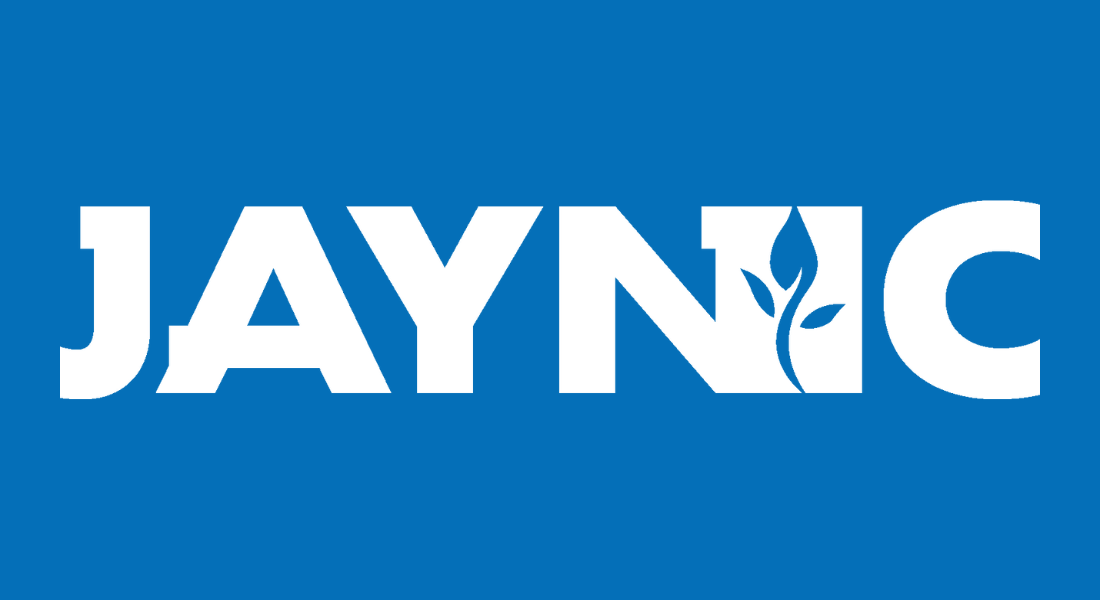 Proudly sponsored by Jaynic
"We are all really excited to be supporting this new event for the Hospice, and we hope as many people as possible will get involved and sign up to take part in the 10K event."
Nicola Barber, Office and Marketing Manager at Jaynic, said: "The Hospice is there for people in West Suffolk and Thetford at the most difficult times. They are there for those facing death and those left behind to grieve their loved ones. As a business, it is important that we support our local community, and by lending our support, we hope to help the Hospice raise as much as they can with this new event."
Find out more about Jaynic.