Call our 24/7 advice line for health care professionals and families if you need support with symptom management and end of life care - 01284 766133.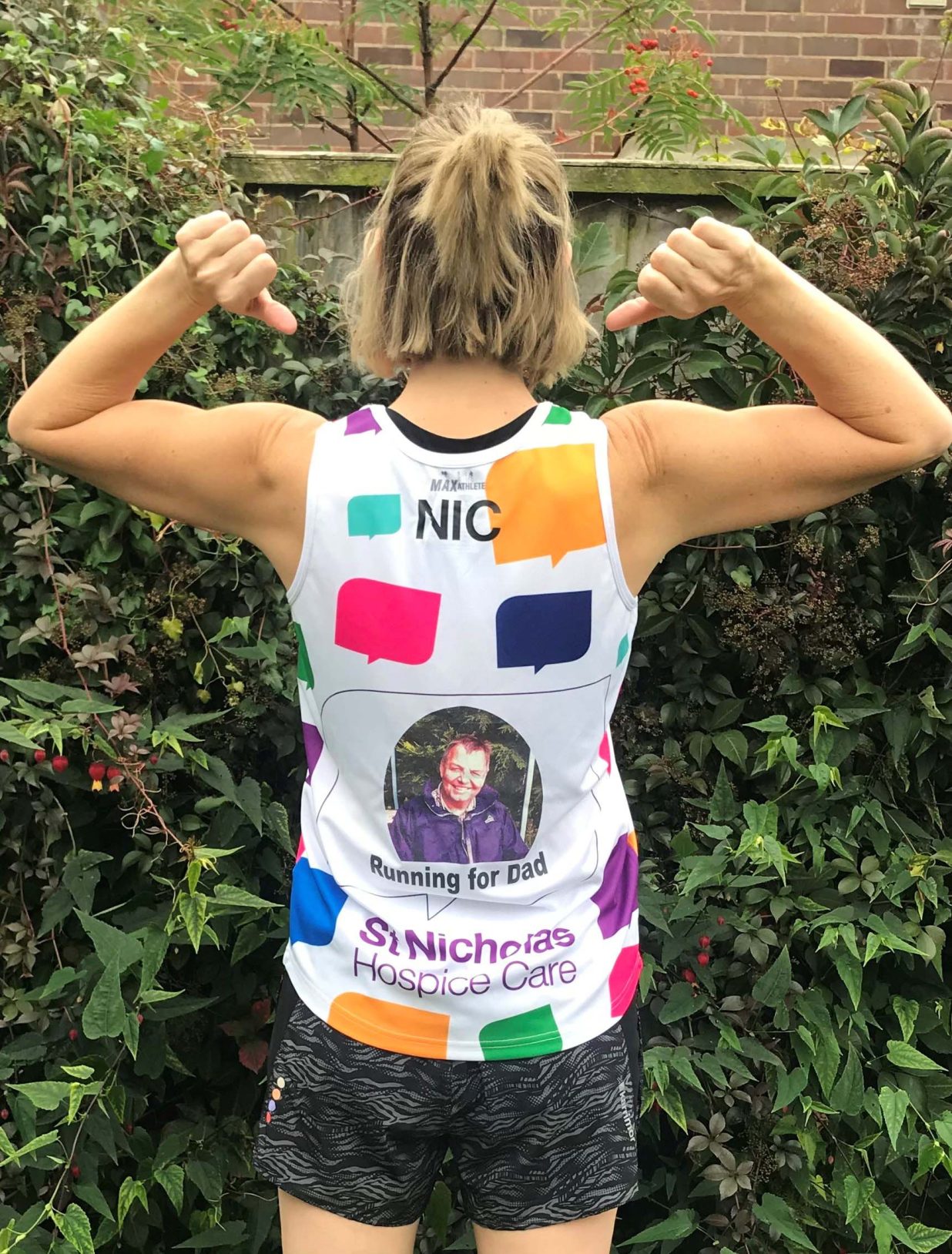 Nicola carries on fundraising in Dad's memory
A daughter will pull on her running shoes as she takes on another challenge to help raise funds for the Hospice that supported her Dad.
Nicola Grimwood will be taking part in St Nicholas Hospice Care's new 10K run, which will see runners tackle the distance in aid of the charity on Sunday, 8 October.
Nicola, who lives in Bury and has lived in Suffolk most of her life, decided to take on the challenge in her Dad's memory, having previously conquered the London Marathon in support of St Nic's.
Nicola's Dad, Clive Grimwood, was admitted to the Hospice in February 2021, in the middle of the Covid-19 pandemic with prostate cancer.
Nicola explains: "During this time, the Hospice were able to support us as a family, and most importantly, they were able to ensure that Dad was treated with care and dignity during the last week of his life.
"We felt lucky that despite the Covid restrictions, we were able to be with Dad as he passed away, and that gave us comfort during such a difficult time.
 "In October 2021, I ran the London Marathon to raise funds to help ensure the Hospice can continue the essential services it provides, and as this year I turn 50, I wanted to take on another challenge in Dad's memory, so when I saw the 10k race I signed up straight away."
You can support Nicola's efforts by clicking here.
For more information and to register for the St Nicholas Hospice Care 10K, please click here. Sign-up fees are £20 UKA affiliated and £22 non-UKA-affiliated.