Call our 24/7 advice line for health care professionals and families if you need support with symptom management and end of life care - 01284 766133.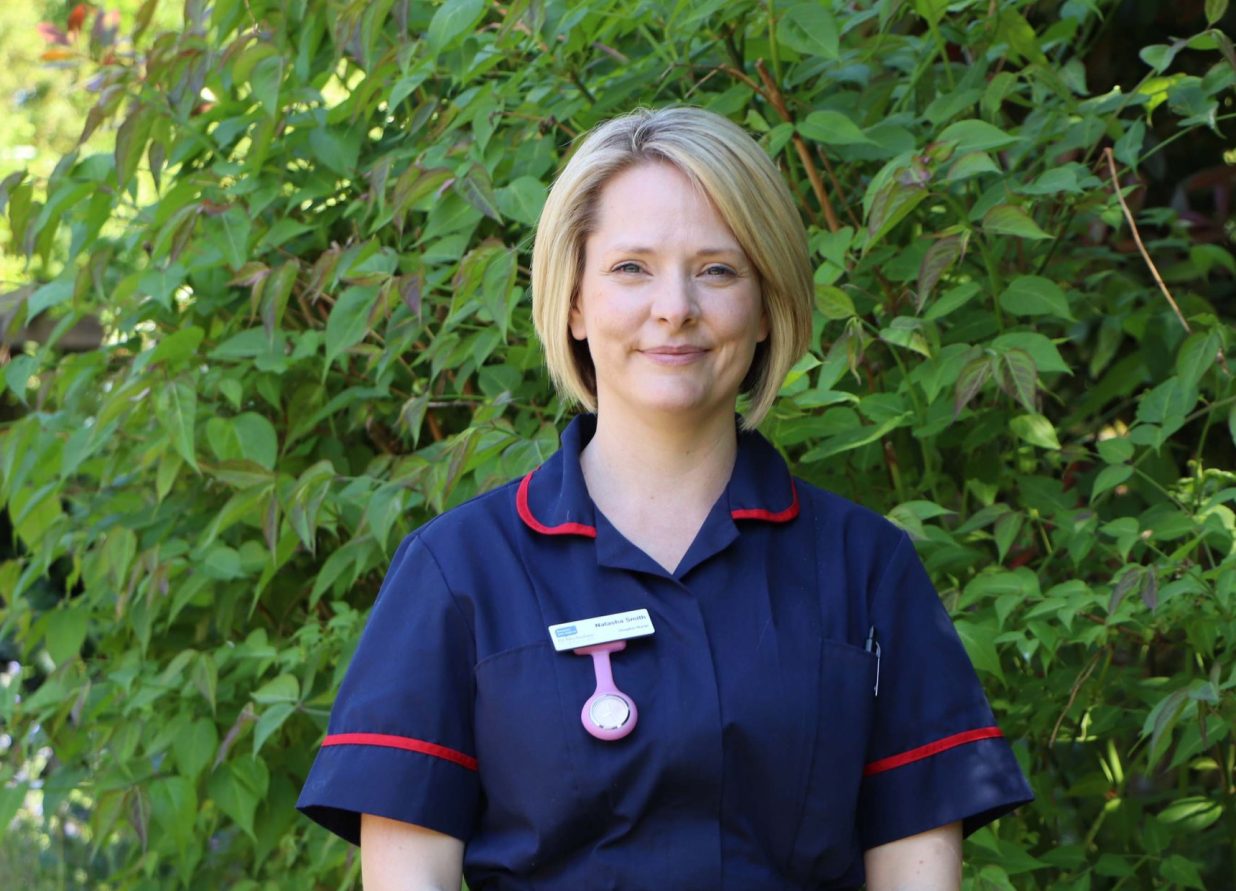 Natasha's story
Natasha Smith has been a registered nurse working on the Hospice's Sylvan Ward for more than 13 years. She delivers the care people need at the most difficult times of their life. She supports them and their loved ones.
However, when Natasha's Gran was admitted to the Hospice, along with her family, she became one of the people relying on St Nic's.
"The death of my own Gran at the Hospice has had a profound effect on me as a nurse. Until then, I had to acknowledge that I had a limited understanding of what patients and families experience.
"The kindness shown by everyone in the building was unmeasurable. We felt safe at the Hospice because we knew that when my Gran experienced symptoms of distress, these would be treated.
"Nothing was ever rushed. Conversations, reviews, care, and every interaction made us feel like we mattered, like it was as important to the staff as it was to us."
But aside from anything physical, the Hospice is a very special place. It's about everything you get that isn't written down. The kindness, the smiles, the laughter, the understanding, and the freedom to have moments of joy, anger, fear, and tears without ever feeling judged.
Natasha added: "The Hospice as a physical place was calm and tranquil. The garden gave my Gran the sounds of birds that she loved, the squirrels to watch and a place for us to take a breath to regain emotional strength to face what we knew was coming.
"The space in the room allowed us all to have moments with her creating the last precious memories we think of every day.
"The Hospice allowed my Gran to die peacefully with her family around her being her family and not needing to be anything more than that. This is something I will be forever grateful for."
Sharing experience brings comfort
Sharing my own story has offered me such a lot of personal comfort in knowing I found a way to ensure memories of my Gran are being shared and celebrated.
It's a way of me letting the world know just how special she and the time we had together was.