Call our 24/7 advice line for health care professionals and families if you need support with symptom management and end of life care - 01284 766133.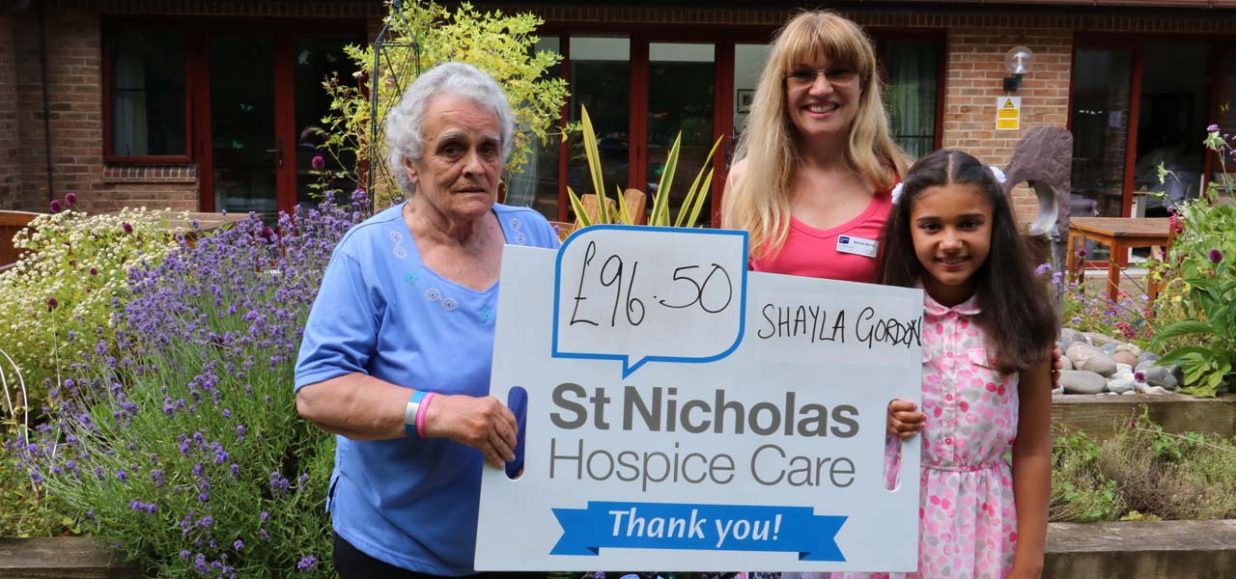 Kind Shayla's haircut raised funds
Shayla Gordon climbed into the hairdressers chair and had nine inches of her hair chopped-off to raise £96.50.
Ten-year-old Shayla's great grandmother Jean Wiggins attends the Hospice's Orchard Centre once a week and Shayla was keen to raise some funds to support the Hospice so it could 'keep helping others'.
I just wanted to do something to help raise some money for the Hospice because they help Nanny.
Everyone has said they like my short hair," said Shayla.
This isn't the first time the Bishop's Primary School; pupil has put her mind to fundraising efforts for the Hospice. Last year, alongside her older sister she completed a sponsored walk.
Shayla's mum Kirsty said: "We are so proud of her. She calls the Hospice Nanny's Hospice because of the help they give Nan and she is already thinking about other fundraising ideas."
The funds Shayla has raised will help the Hospice to continue supporting patients, their families and carers across West Suffolk and Thetford.
Hospice Community Fundraiser Miranda McCoy said: "I would like to say a huge thank you to Shayla. Her fundraising efforts have been brilliant and they will make a big difference to the people we help.
"Shayla was very kind to have her hair cut for our charity and what is even more impressive is that she is already looking at ways she can help us even more. Well done Shayla."