Need advice?
Call our 24h help line
Call our 24/7 advice line for health care professionals and families if you need support with symptom management and end of life care.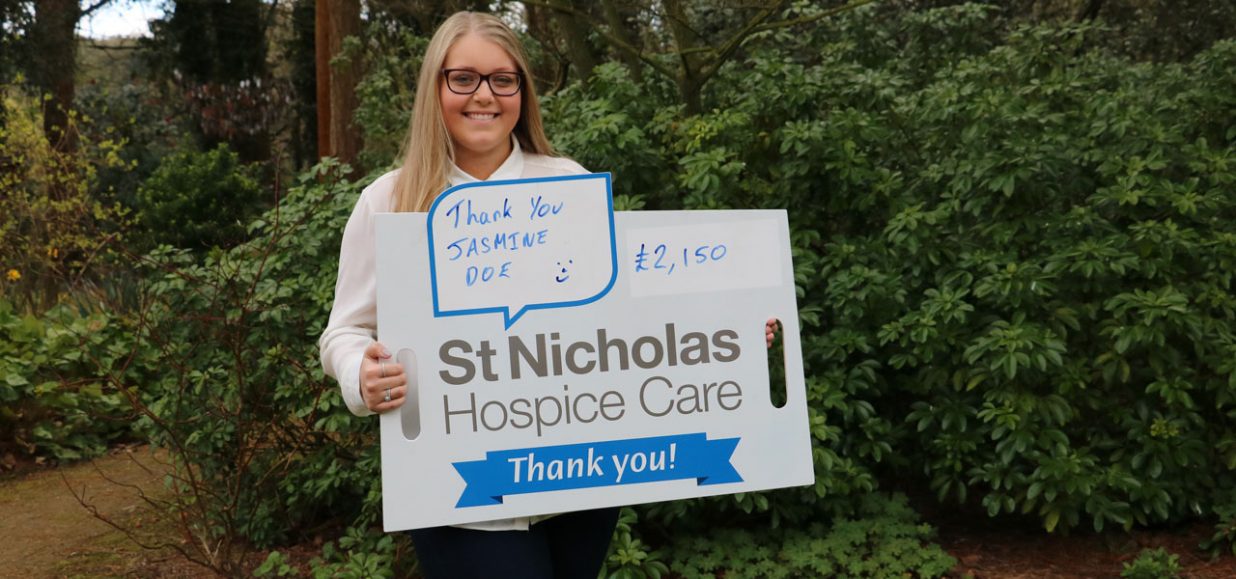 Jasmine raises more than three times her target
West Suffolk College pupil Jasmine Doe had her long blonde locks lopped in an effort to boost St Nicholas Hospice Care, while she donated her hair to the Little Princess Trust, which makes wigs for children who have lost their hair due to cancer treatment.
Jasmine, 16, visited the Hospice to hand over £2,150.
She said: "St Nicholas Hospice Care is a charity close to our family and do such essential work providing end of life care."
Jasmine underwent the chop at Moreton Hall Health and Fitness Club, in Mount Road, Bury St Edmunds.
George Chilvers, St Nicholas Hospice Care Community Fundraiser, said: "I am so grateful to Jasmine for thinking of the Hospice in this way, and for everyone who supported her.
"This donation is much appreciated and will help the Hospice to continue to care for and support people facing long-term and life-threatening illnesses and their families."