Call our 24/7 advice line for health care professionals and families if you need support with symptom management and end of life care - 01284 766133.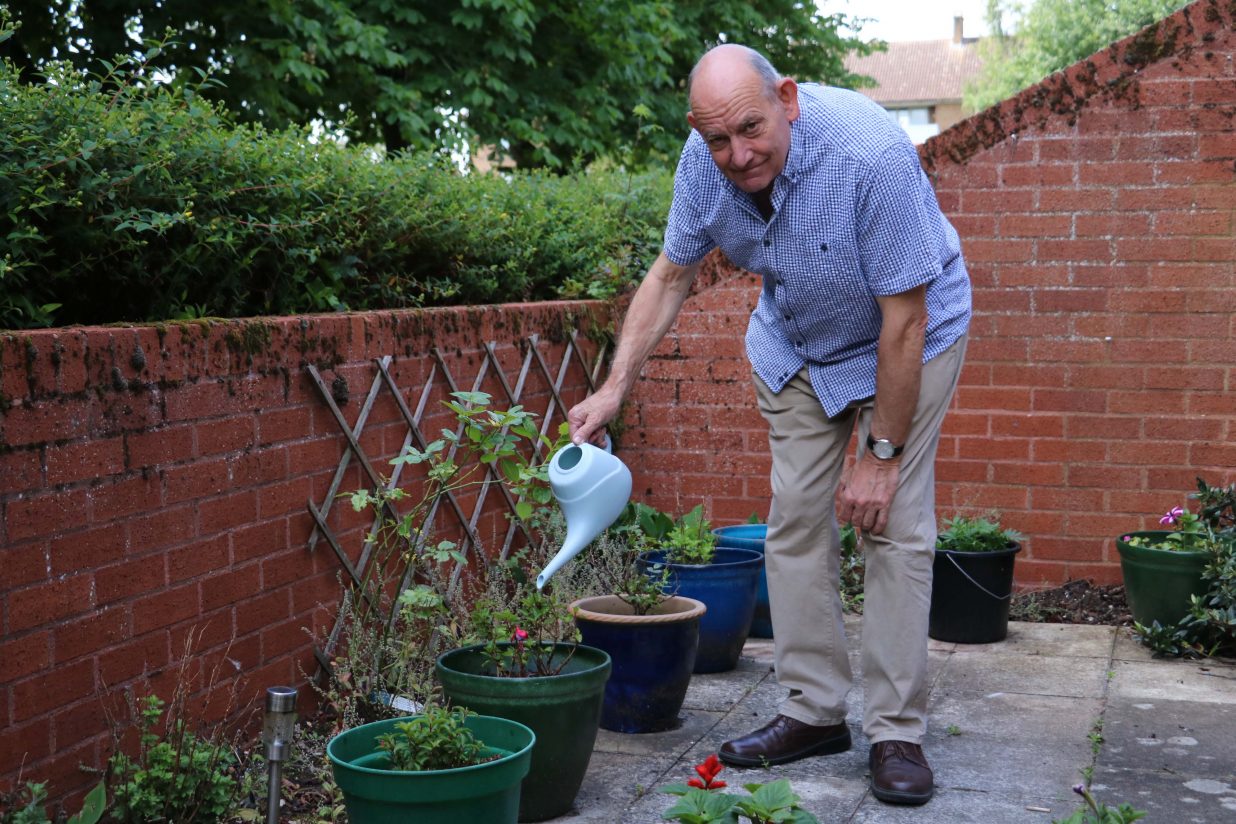 Hospice Neighbours: Trevor and Pam's story
For the last several years, Trevor Byford has been volunteering for St Nicholas Hospice Care as a Hospice Neighbour. Before her death in September 2022, Trevor gave his time to support Pam.
Trevor visited Pam once a week and helped out in her garden, something Pam appreciated and when the flowers bloomed she got a lot of enjoyment out of seeing them.
At the time, Pam explained: "I am not a great gardener, but he helps me very much."
"It is very hard when you want to do so much but you can't," she adds.
As well as practical help, Trevor is also provided companionship and friendship to Pam. The friendship element of Hospice Neighbours is hugely valuable in counteracting both the isolation and emotional distress that can arise from the challenge of living with life-limiting illnesses.
At the time, Trevor reflected: "We get on together quite well now. We phone each other up and have a laugh. We have a good time, and she's very pleased with the garden when the flowers come out.
"I come up once a week to help Pam in the garden, and I phone her up once a week too. I speak to her, and I speak to her carers to see how things are going on."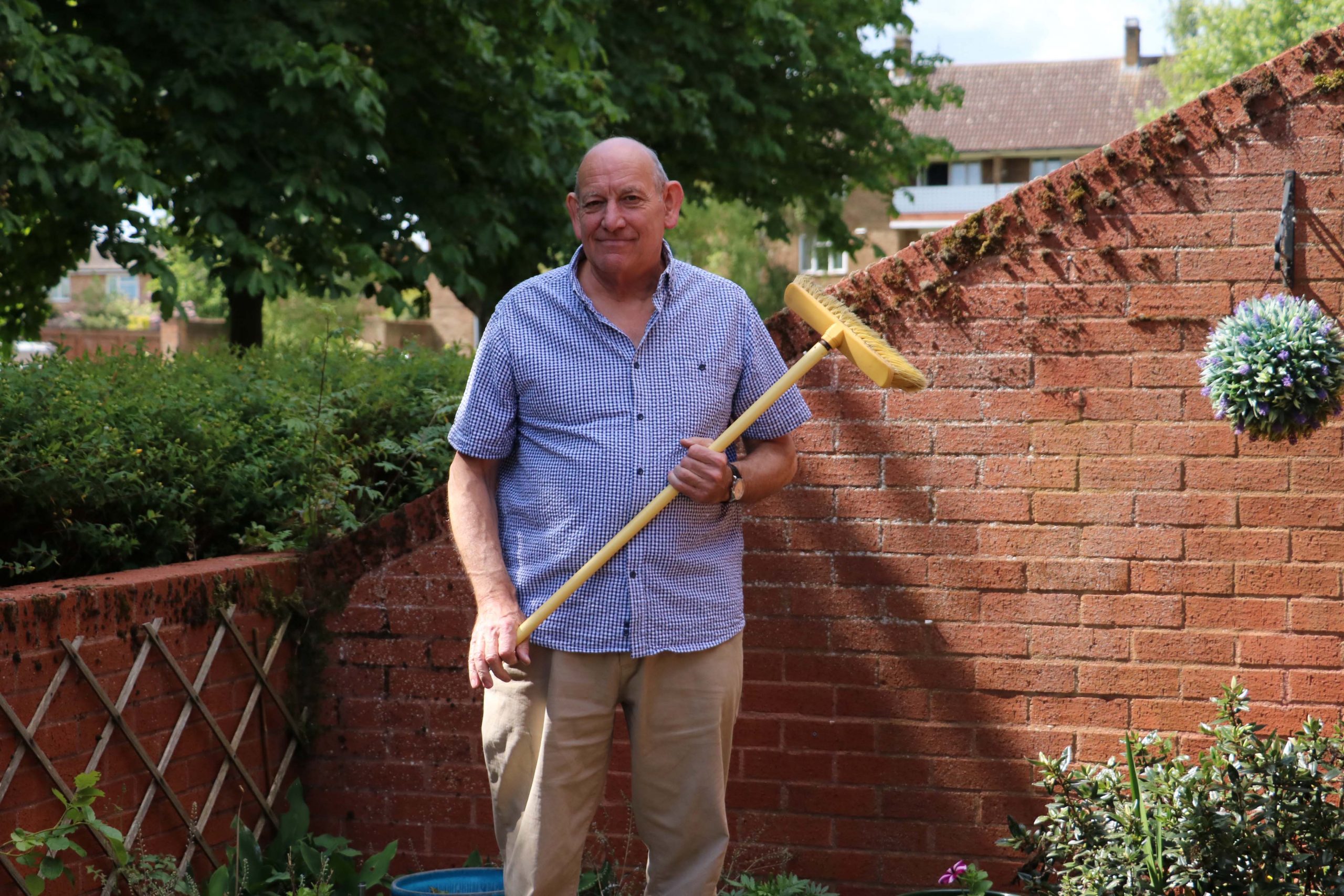 Hospice Neighbours relies on its team of volunteers to make a real difference to people across the community. The role is a varied one, you can offer practical support, be a listening ear, and you can also provide much-needed support for family and carers. Your volunteer hours can give them back some time for them.
"If you're thinking of volunteering, I'd say go for it. You've got nothing to lose," says Trevor, and in return, you get the satisfaction that you're helping someone, "It does them good, and it does me good," adds Trevor.
A bit of background
Inspired by Dr Suresh Kumar's work in Kerala, St Nicholas Hospice Care's Hospice Neighbours was launched in 2010.
Its main aim was simple. It was to be a community-based and volunteer-led project providing practical support and companionship to people and their families living with life-limiting conditions.
Having won a prestigious Queen's Award for Voluntary Service from Buckingham Palace, over the years, the programme has flourished, and we now have approximately 100 Hospice Neighbours supporting around 60 people or families at any one time and in varying circumstances and situations across West Suffolk and Thetford.