Call our 24/7 advice line for health care professionals and families if you need support with symptom management and end of life care - 01284 766133.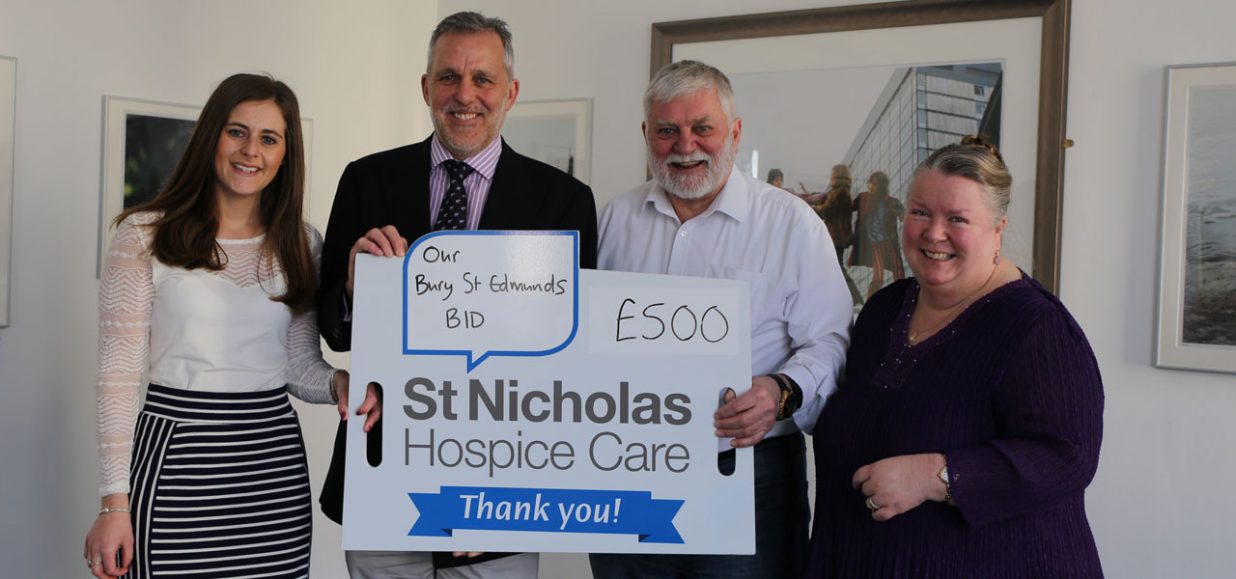 Famous images are key to boosting charity funds
Sales of limited edition photographs, a raffle and auction have helped to raise hundreds of pounds.
An exclusive exhibition in Bury St Edmunds by international photographer Tom Murray raised £500 for St Nicholas Hospice Care, thanks to a private showing sponsored by Our Bury St Edmunds.
The event was held at the new Jacobs Allen Chartered Accountants offices in Abbeygate Street. It showcased Tom's famous 1968 photos of The Beatles and others not shown to the public before.
In addition to viewing Tom's works guests were able to join in a fundraising raffle and auction, while 10 per cent of all photograph sales on the night were donated to the Hospice.
Abby Mayes, St Nicholas Hospice Care Corporate Fundraiser, said: "We are very grateful to Jacobs Allen for suggesting the Hospice as a beneficiary, to Tom for his support and to Our Bury St Edmunds for sponsoring the evening.
"Donations such as this really do make a big difference to the Hospice and help it to continue supporting people facing long-term and life-threatening illnesses, and their families."