Need advice?
Call our 24h help line
Call our 24/7 advice line for health care professionals and families if you need support with symptom management and end of life care.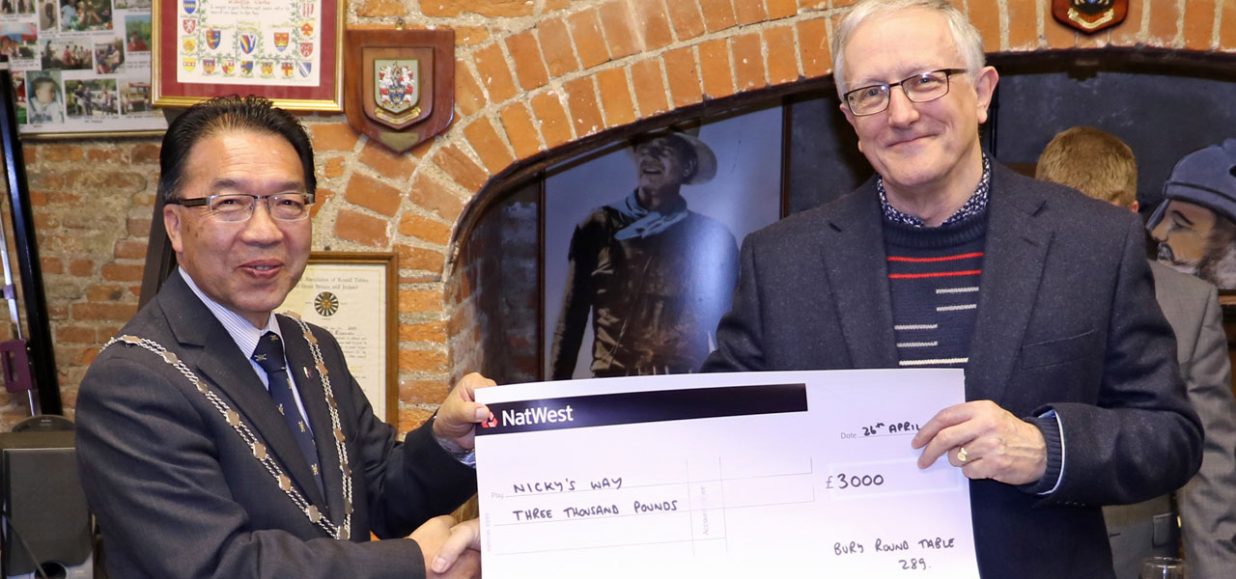 Thank you Bury St Edmunds Roundtable
The Hospice's bereavement service for children and young people has been boosted by thousands of pounds.
Nicky's Way was given £3,000 by Bury St Edmunds Round Table on 20 April.
The funds were raised through the Round Table's fireworks display in the Abbey Gardens and Santa Sleigh collections.
Nicky's Way gives bereaved youngsters the opportunity to meet other people of a similar age and in a similar situation, and receive support. It is open to any youngster who lives in West Suffolk of Thetford and has been bereaved, whether connected to the Hospice or not.