Volunteer at the Hospice's Haverhill Hub
Your time and skills could make a huge difference within the Haverhill Community
The Hospice is on the lookout for more volunteers in Haverhill to ensure we can keep supporting people in the local area.
Volunteers are hugely important to the Hospice, and the team at the Haverhill Hub, our outreach centre in Camps Road, would like to hear from anyone who could help on the Hub's reception, in the Haven Café, in the shop or in the Hub's garden, the Garden of Life.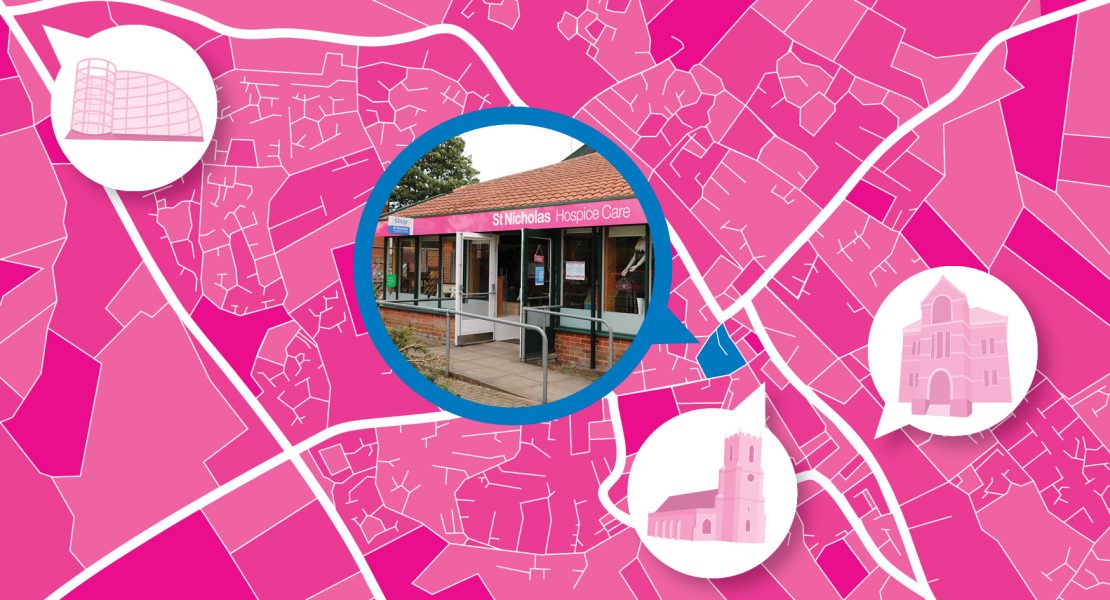 Why volunteer at the Hub?
Learn new skills and be part of a close-knit team
You don't need any formal qualifications to volunteer with the charity and it could be a good chance to learn some new skills and brush up on old ones. Volunteering could also help increase your confidence and meet new people.
All of the roles are very flexible. Even giving a couple of hours a week will make a huge difference.
Volunteer roles
Take a look at the ways in which you could help
Reception Volunteer
The volunteer receptionist roles would include providing a warm and friendly welcome for visitors, answering and managing calls and taking messages.
"On reception we are the first faces that people see when they come through the door. I get a lot out of volunteering at the Hospice. I feel that I am making a difference to peoples' lives. It might seem like a small thing, but if one person can go away feeling a little bit happier then it makes me happier."

– Val Simpson, Reception Volunteer
Catering Volunteer
The café role involves maintaining cleanliness of the tables and kitchen, serving customers and using the cash till.
"It's a great place to be. You couldn't work with a better group of people. We are all here for the same reason. We are all here to support the Hospice; we are all here to support the clients and also to give them good food. We all laugh and we make people laugh."

– Maggie Dickson, Catering Volunteer
Retail Volunteer
In the shop, volunteers will help out with pricing goods, sorting and steaming donations so they are ready for sale, as well as serving and assisting customers.
"Volunteering in the shop is very fun. It is very fun to be here, you learn new things and you meet different types of people.
"I like giving my time to the hospice. I know they need people here and that's why I am here. We need people to come here to volunteer, and it's fun here and you will learn lots of things."
Jaya Luximon – Retail Volunteer
Volunteer Gardener
In the Garden of Life, volunteers would be required to help out on a monthly or weekly basis to help weed and tend to the garden.
"If there are any keen gardeners out there we would also love to hear from you. At the back of the Haverhill Hub, we have our Garden of Life.
"It doesn't take a lot of looking after but it does need some weeding and tending. So if any budding gardeners out there want to come and give us a hand on a monthly or weekly basis we would love to hear from you."