Need advice?
Call our 24h help line
Call our 24/7 advice line for health care professionals and families if you need support with symptom management and end of life care.
Steve's garden
A reflection on gardening in general and making a new hidden garden.
Part one: a bit of background
In my view, all gardeners are eccentric. We know we're fighting unbeatable odds: time, weather, pests and the depredations of grandchildren, and yet we carry on pushing that loaded wheelbarrow uphill year after creaking year.
Until reality breaks through.
Pip and I had a very large garden just south of Cambridge: it was, admittedly, very nice – we opened for local village events and also for the NGS yellow book.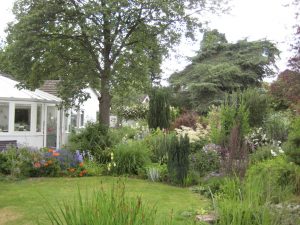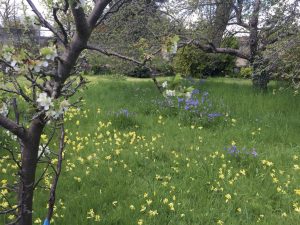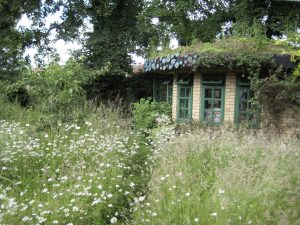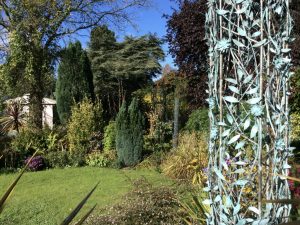 But as the years went by, we realised it wasn't sustainable, something had to give. The only way out was to move or die of exhaustion.
We chose to move, and having been to the Hidden Gardens event in Bury a couple of years before, we started to look for a much smaller property (and garden) somewhere in the grid.
We came across Church Walks, tucked away between College Street and Bridewell Lane. The house was ideal and the tiny courtyard garden was a blank canvas, full of debris and overgrown shrubs. It needed a complete clearout, during which we discovered that we had a resident – a large toad (Warty Bliggens*), who was buried in one corner.
He appeared to approve of our presence and consented to stay, mainly I suspect to keep and eye on our efforts.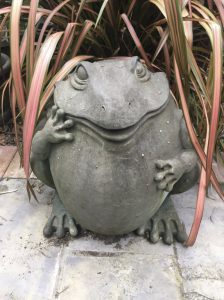 In part two, I'll explain what happened to our old garden and how things developed under the eyes of Warty Bliggens…
*Warty Bliggens appears in a poem by Don Marquis.
Warty Bliggens, The Toad
I met a toad
the other day by the name
of warty bliggens
he was sitting under
a toadstool
feeling contented
he explained that when the cosmos
was created
that toadstool was especially
planned for his personal
shelter from sun and rain
thought out and prepared
for him
do not tell me
said warty bliggens
that there is not a purpose
in the universe
the thought is blasphemy
a little more
conversation revealed
that warty bliggens
considers himself to be
the center of the said
universe
the earth exists
to grow toadstools for him
to sit under
the sun to give him light
by day and the moon
and wheeling constellations
to make beautiful
the night for the sake of
warty bliggens
to what act of yours
do you impute
this interest on the part
of the creator
of the universe
i asked him
why is it that you
are so greatly favored
ask rather
said warty bliggens
what the universe
has done to deserve me
if i were a
human being i would
not laugh
too complacently
at poor warty bliggens
for similar
absurdities
have only too often
lodged in the crinkles
of the human cerebrum
Part two: Yellow book to obliteration, and a new start
Gardening is a continuous labour of love, and the fate of our old garden shows that all gardens are ephemeral. We sold the property to a contractor, who plans to build four large houses on the site.
Over the two years it took to get planning permission, the garden was left unattended and nature took over, weeds grew and it became an impenetrable jungle.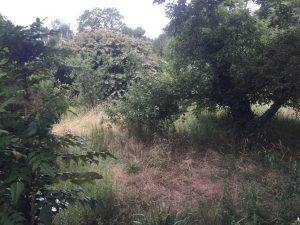 In early 2020, the house and gardens were completely levelled so building work could start. So much for permanence…We enjoyed it while it lasted though.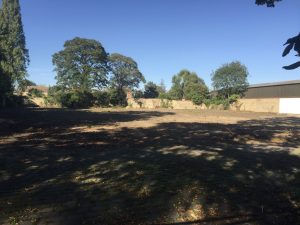 Meanwhile, in Church Walks, we had made progress with clearing the small courtyard and installing numbers of potted plants, mainly hostas, transferred from our old garden. It was a first effort and we managed to open for the Hidden Gardens event in 2018 after five months. We had over 1,000 visitors, which meant a lot of traffic management!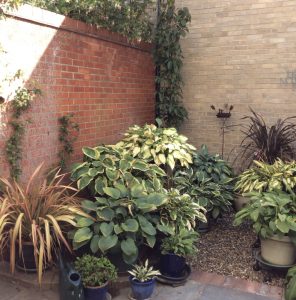 After the first season, we installed a range of steel stands to vary the height of the plants and give a more varied display.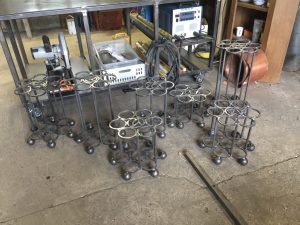 The addition of some sculptures helped decorate the walls, which were looking a bit bare, pending the growth of climbing wisteria and roses. In 2019, we opened again, this time to 1,700 visitors.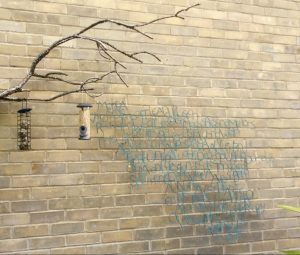 Outside our courtyard, a feature of Church Walks is the communal garden with a view across the roofs to the Cathedral.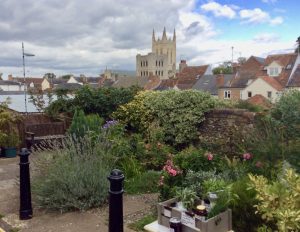 There are also a range of tubs and window boxes, which brighten the whole street.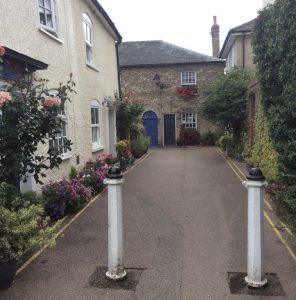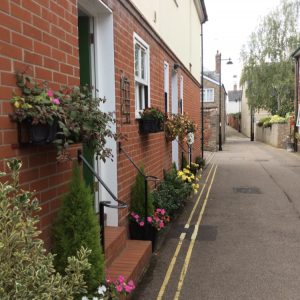 We were happy to help continue this tradition, and added a St Edmund sculpture to complement the Cathedral view.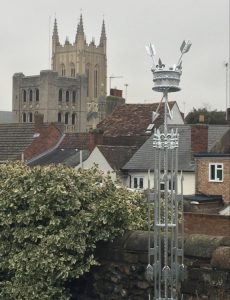 Ours is very much a summer garden. Hostas die down for the winter, and now in spring 2020, we're rearranging the plants ready for their reappearance.
Having a garden based around potted plants with stands to give height means that every year it can be different. Rearrange the "furniture" and you have a different garden.
Over the next few weeks, we'll post pictures to show how the garden wakes up. Although sadly we won't be able to open our doors for Hidden Gardens this year, we (and Warty Bliggens) look forward to seeing even more visitors in 2021.
Part three: The garden wakes up
In winter the garden is asleep. The hostas die down and the small courtyard is relatively bare. As spring approaches, new shoots start to appear, and because there are few plants, each one becomes a focus of attention.
The columnar cherry (prunus amanogawa) bursts into flower very early and within a couple of weeks fills the corner with a column of blossom.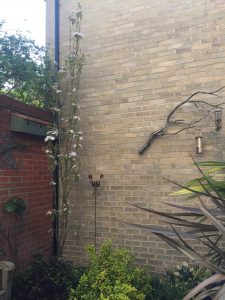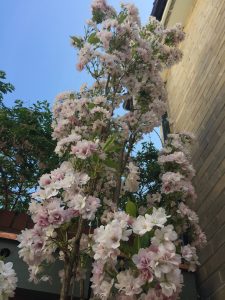 The hostas start to fill their pots and the garden starts to look more furnished.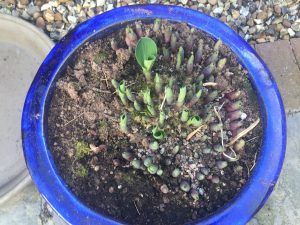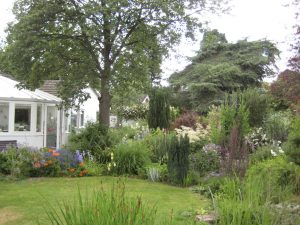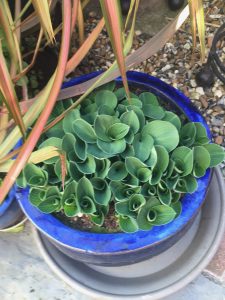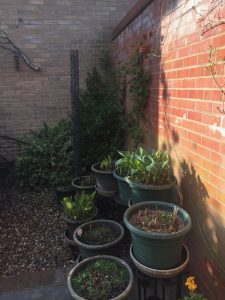 Adding some more bird feeders is keeping the sparrows happy, although it frustrates the pigeons, who can't get at the food.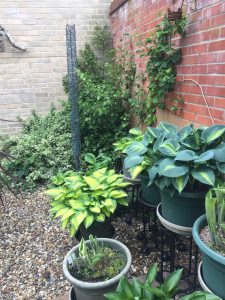 Warty Bliggens appears to approve…