Need advice?
Call our 24h help line
Call our 24/7 advice line for health care professionals and families if you need support with symptom management and end of life care.
Isobel's garden, continued
Welcome to the garden after the spring treasures have delighted us through March and April!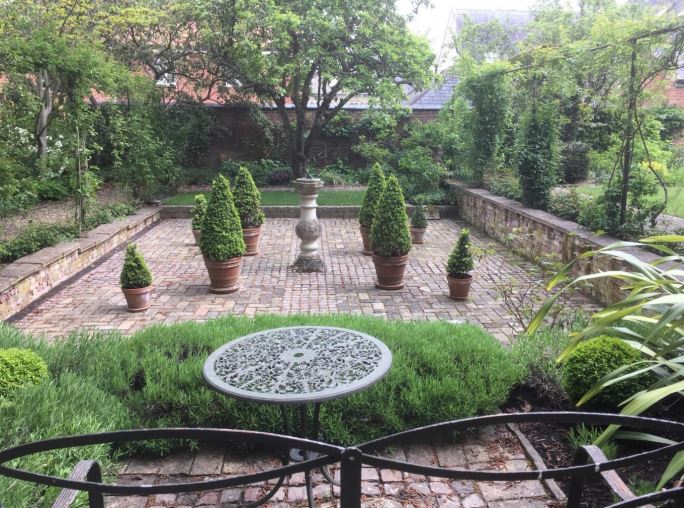 Some areas are now bursting into many shades of green with apple blossom just beginning to fall and the promise of sunshine, lavender and roses.
Elsewhere we have the snowy blossom of Viburum plicatum 'Maresii', above the Summer flowering blue campanula.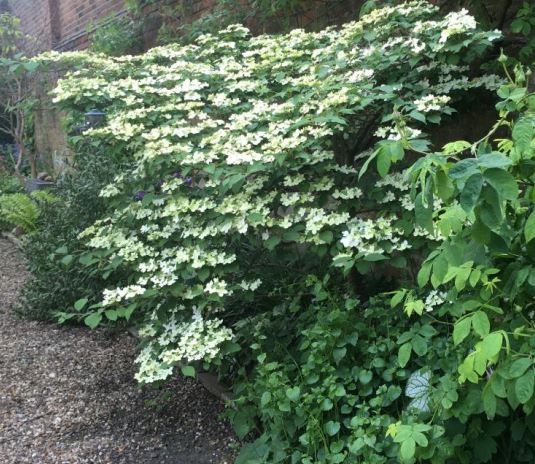 Summer salads, carrot, rocket, mixed leaves and parsley are showing promise.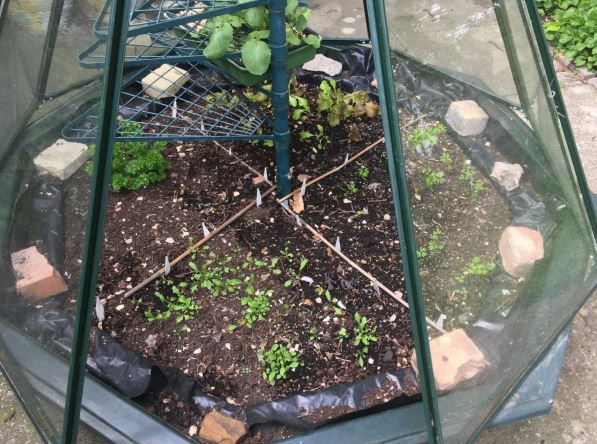 Update on the 'dead' Jpanese Acer – although dead above, Kriss spotted amazing new growth about 9 inches (20cm) above the ground!! We are learning the lesson of 'leave alone and see what happens', even though the impulse to cut down dead stuff we held till later because of the difficulty (at present) of disposing of the 'remains'. It will be interesting to see how Acer Osakazuki lives on.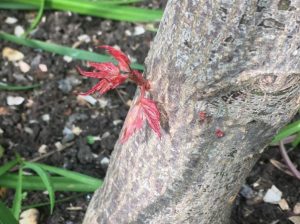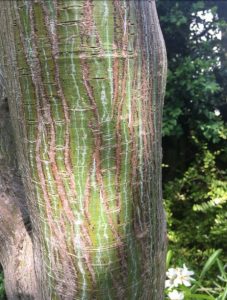 Another Acer which we are happy to have is a snakebark maple – look at the bark – snakey? This is a delightful huge tree and one whose bark delights and brings enquiries from many Hidden Gardens visitors.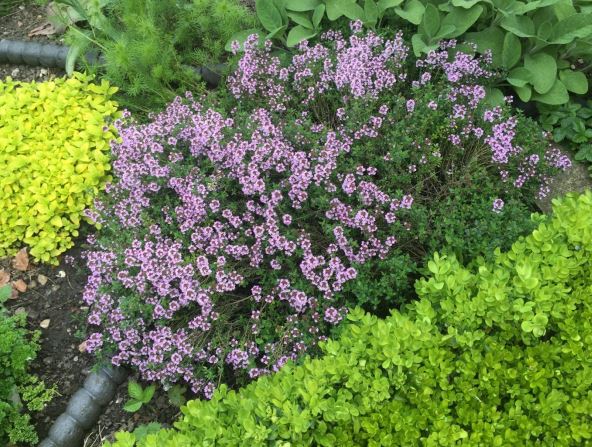 In the herb garden Thymus 'Porlock', given to me by Helen Bourne many hears ago, is looking good with the promise of kitchen flavours too. The box hedge surrounding was grown from tiny cuttings from John Lacy Scott's garden some time around 1990, and took 7 years to grow and install the 10 x 7ft rectangle. More recently (2013 onwards) we managed box blight and today have a vibrant hedge just ready for its once-a-year May pruning. Here are some other areas of the garden I like most now and, of course, some early roses…