Need advice?
Call our 24h help line
Call our 24/7 advice line for health care professionals and families if you need support with symptom management and end of life care.
Helvi's garden
Garden metamorphosis
My husband and I bought this 1930s town centre house in 2016. It was nearly derelict, as the photographs of the garden indicate. After clearing a number of large trees and overgrown foliage, I made a start on the garden design, based on garden rooms connected by repeating circles and arcs, with hard landscaping in black sandstone and grey slate chippings.
Directly behind the house, there is a large patio opening onto a circular garden, with pink and blue planting. Alongside this is a pond with a cascade, separated by an arching path of slate chippings.  Beyond the circular garden is another oval garden room, which will eventually contain a parterre.  Beyond that is a fruit and vegetable garden. These two rooms are separated by espaliered fruit trees.
At the bottom of the garden is another patio and a garage, covered in parthenocissus and passiflora. This rear patio is surrounded by narrow beds containing planting in hot colours.
Alongside the fruit and vegetable garden is a small area, sheltered by trees, which will contain a small waterfall, and has a hammock area. Just before this is a WWII brick-built air raid shelter, with mature planting on the roof and is used as a potting shed. 2021 will see the completion of a fire pit seating area just beyond the pond.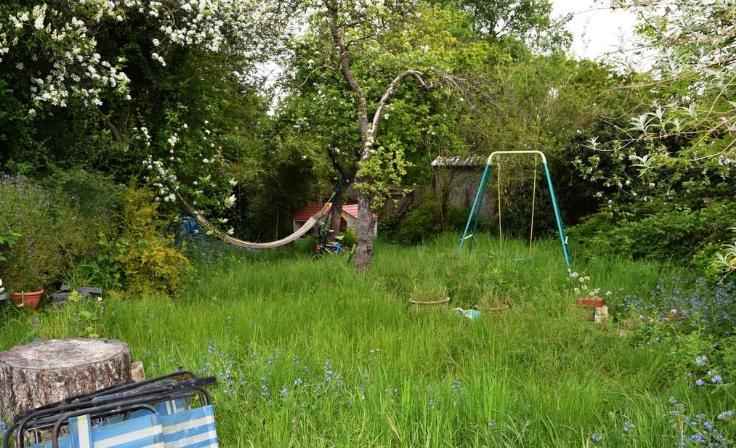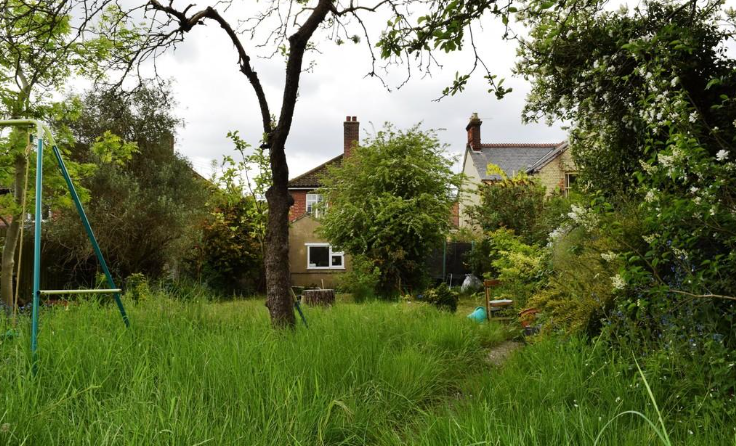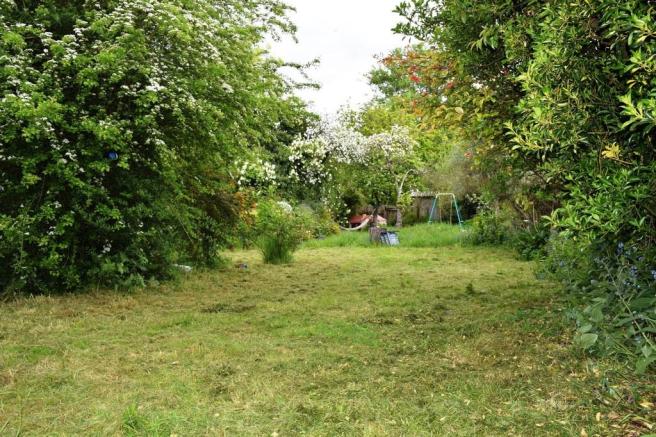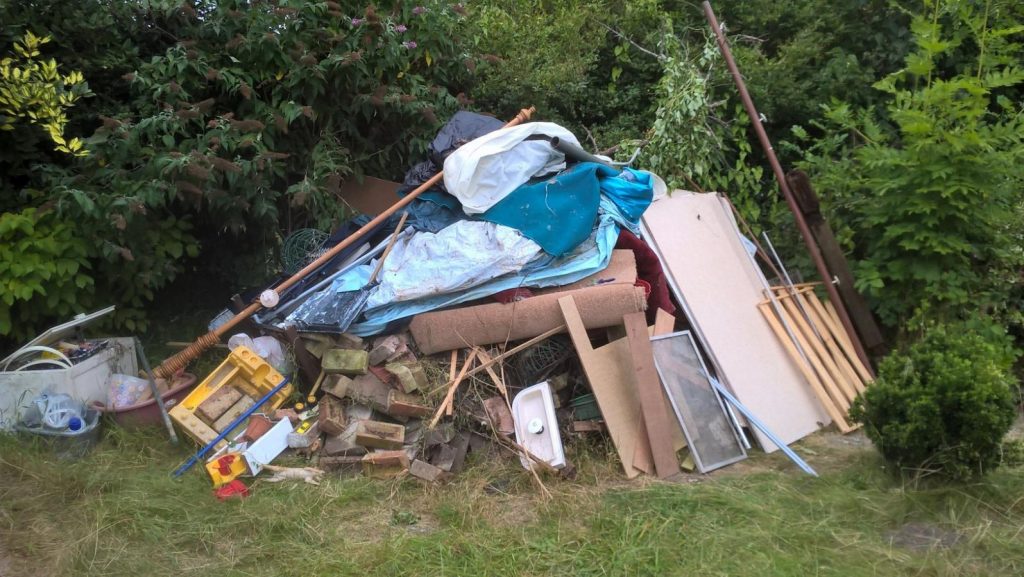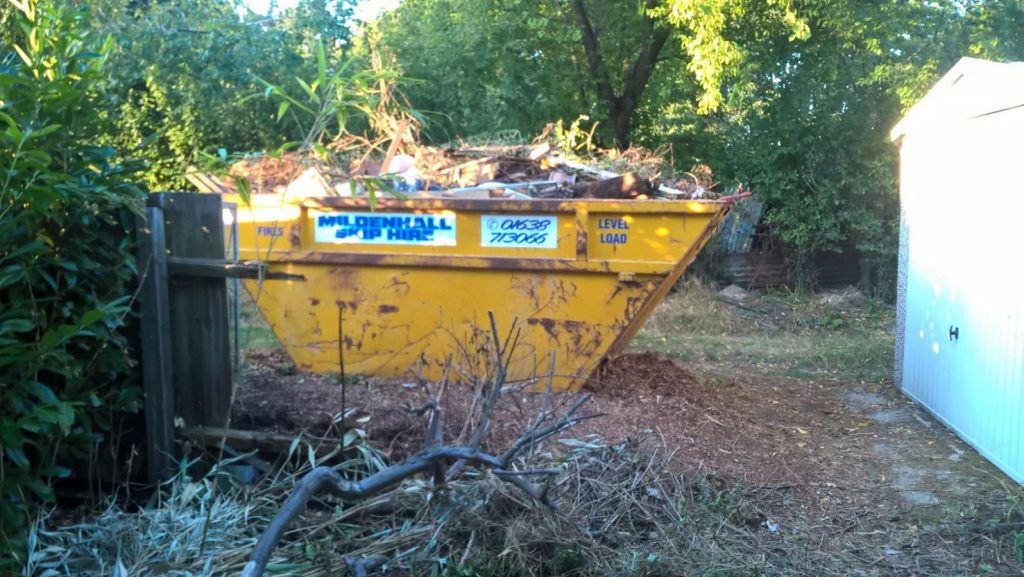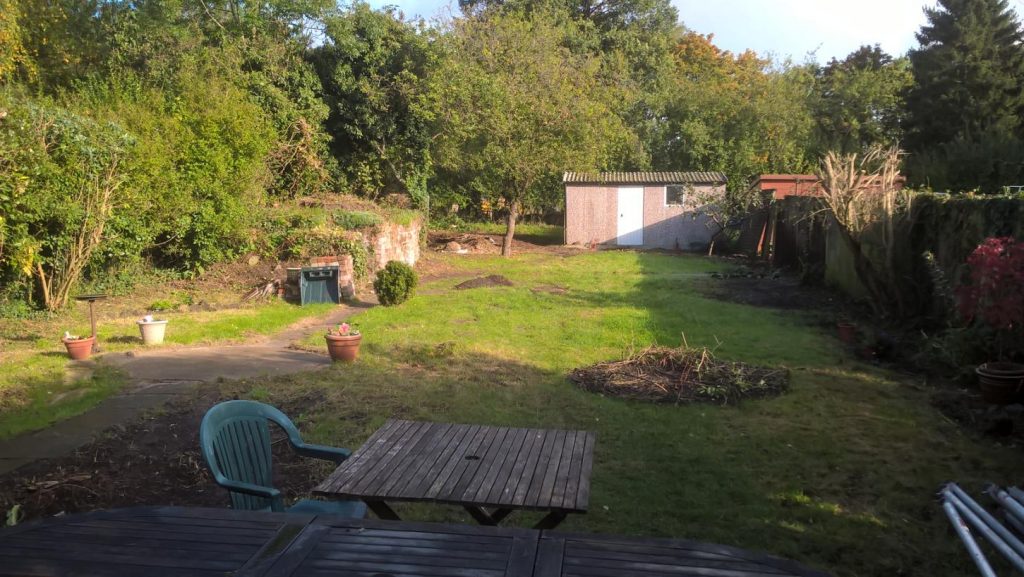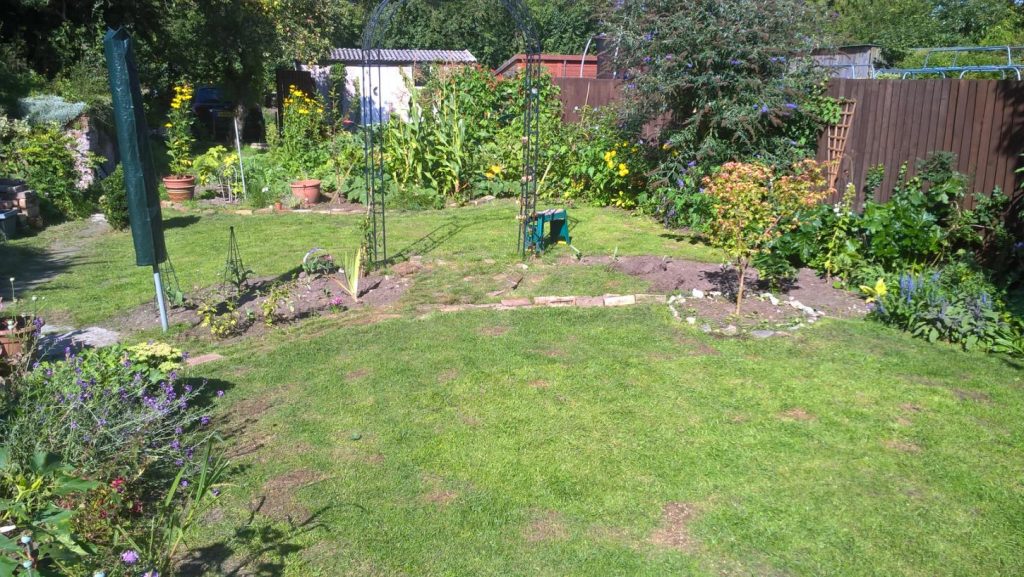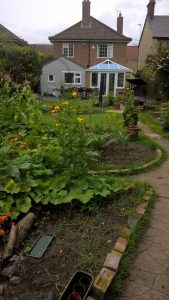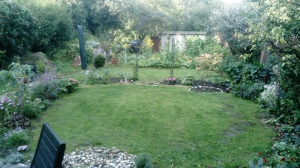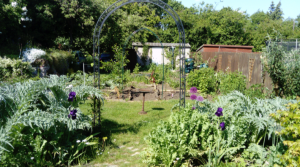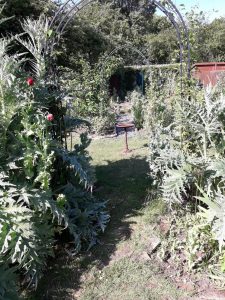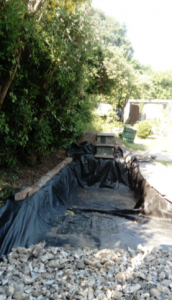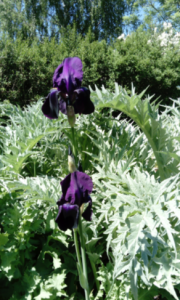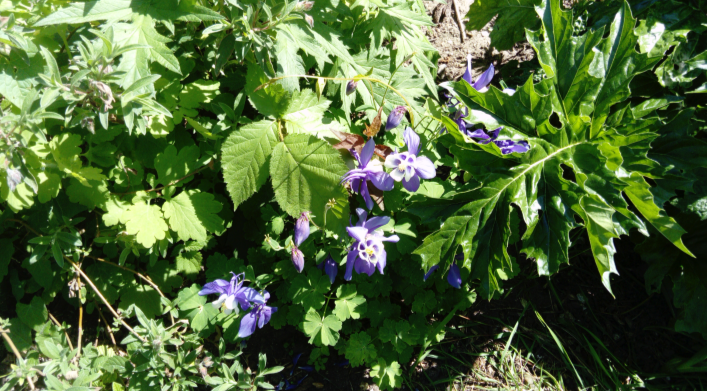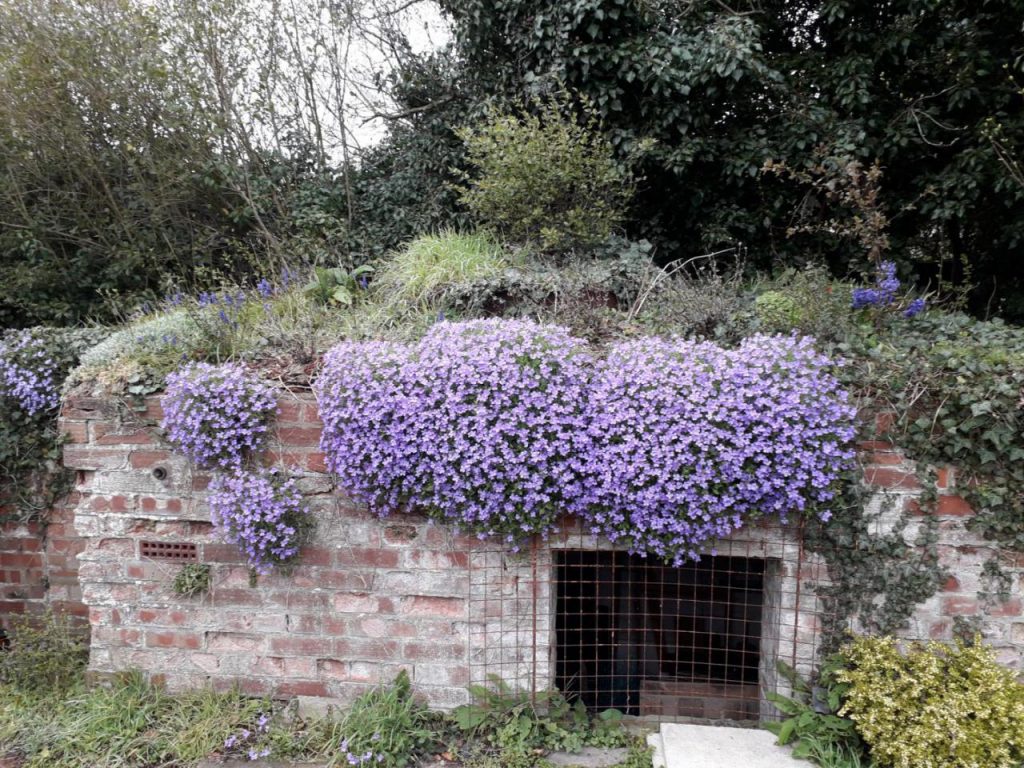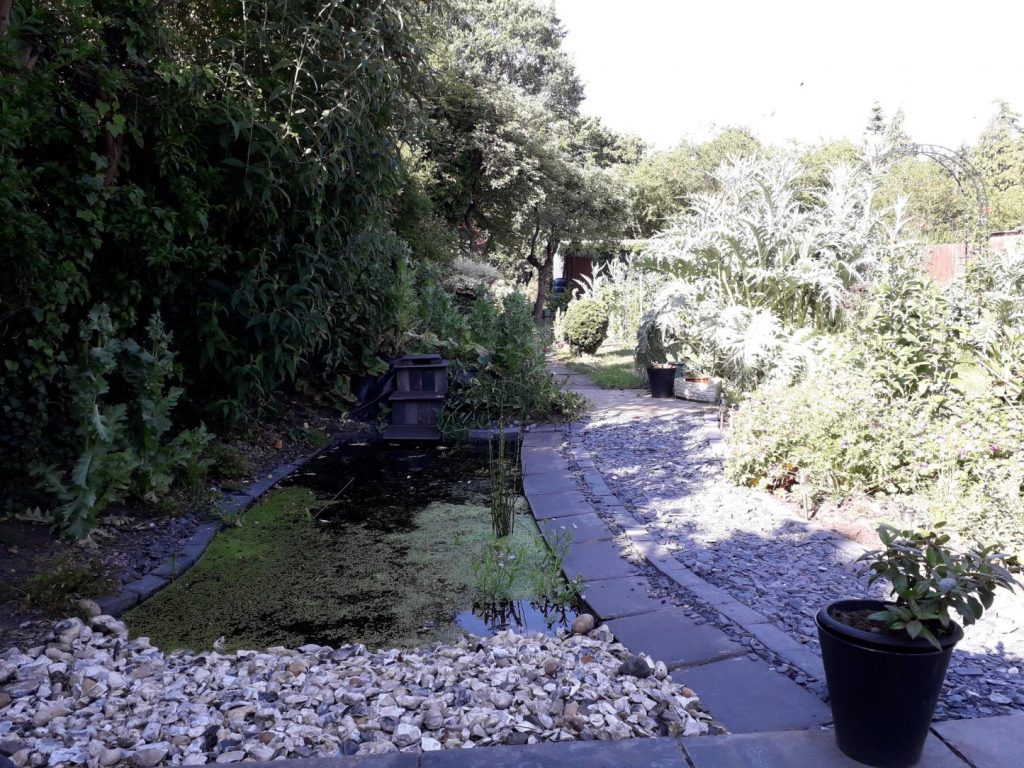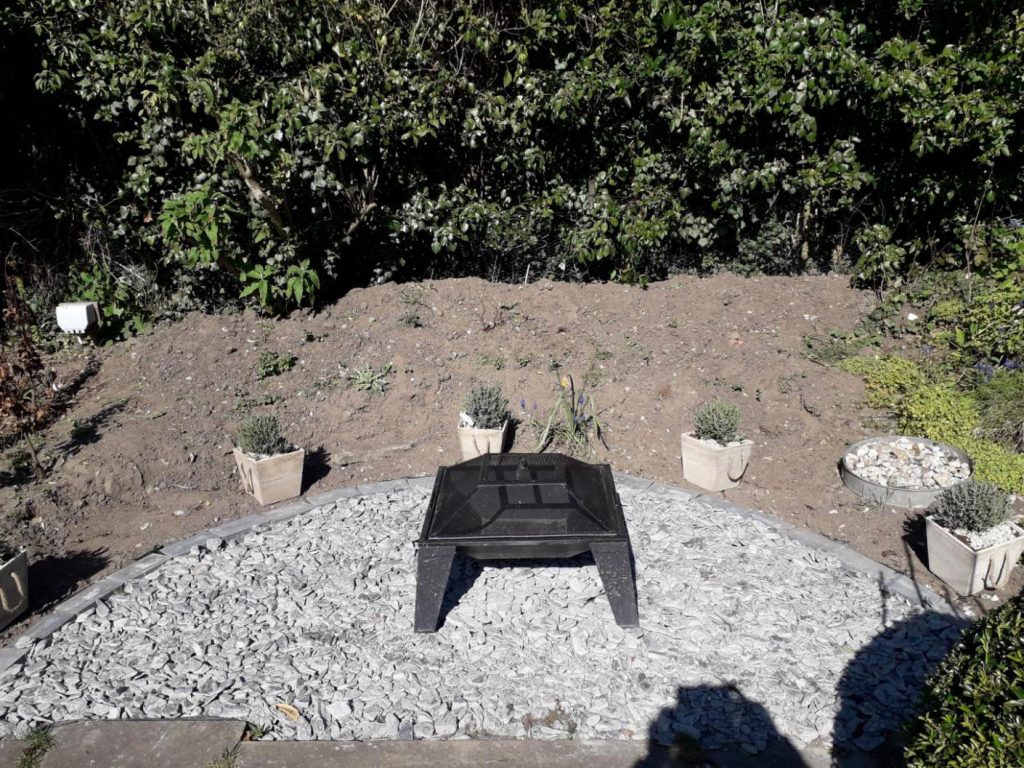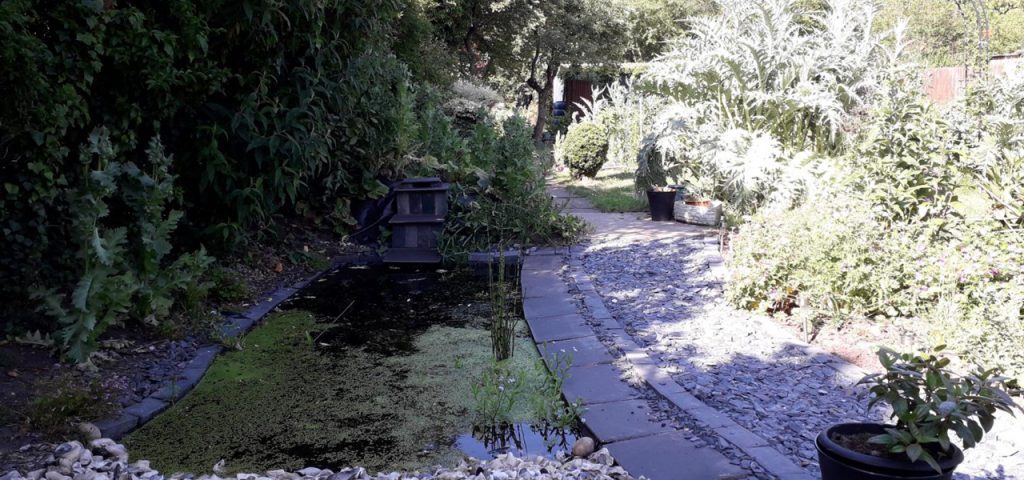 June 2020