Need to talk?
Call our 24h help desk.
Girls Night Out 2016 is a record-breaker
Thousands of women lit up the town as they walked through the darkened streets of Bury St Edmunds as part of our Girls Night Out moonlight walk on Saturday (10 September).
The eighth annual Girls Night Out walk, was a record-breaker for the Hospice, with more than 2,370 women pulling on their pyjamas to walk either 11.2 or six miles around the town.
While the money is still being counted it is hoped the event will have raised an estimated £250,000 for the Hospice.
Walk organiser, Jenny Baskett, the Hospice's Events and Challenges Fundraiser, said: "I really cannot put into words just how wonderful this year's Girls Night Out has been. Every year I think it cannot possibly get any bigger or better, but each year it does.
"Girls Night Out is a truly moving event. So many of our walkers and volunteers have been touched by the Hospice and what it does.
"Many see completing the walk as a way for them to give something back. When you watch the women all set off with one thing in mind – supporting the Hospice – it really is overwhelming.
"Seeing Angel Hill alight with flashing pink bunny ears is truly a sight to behold and knowing the difference that every step taken and every penny raised will make really makes it even more extraordinary."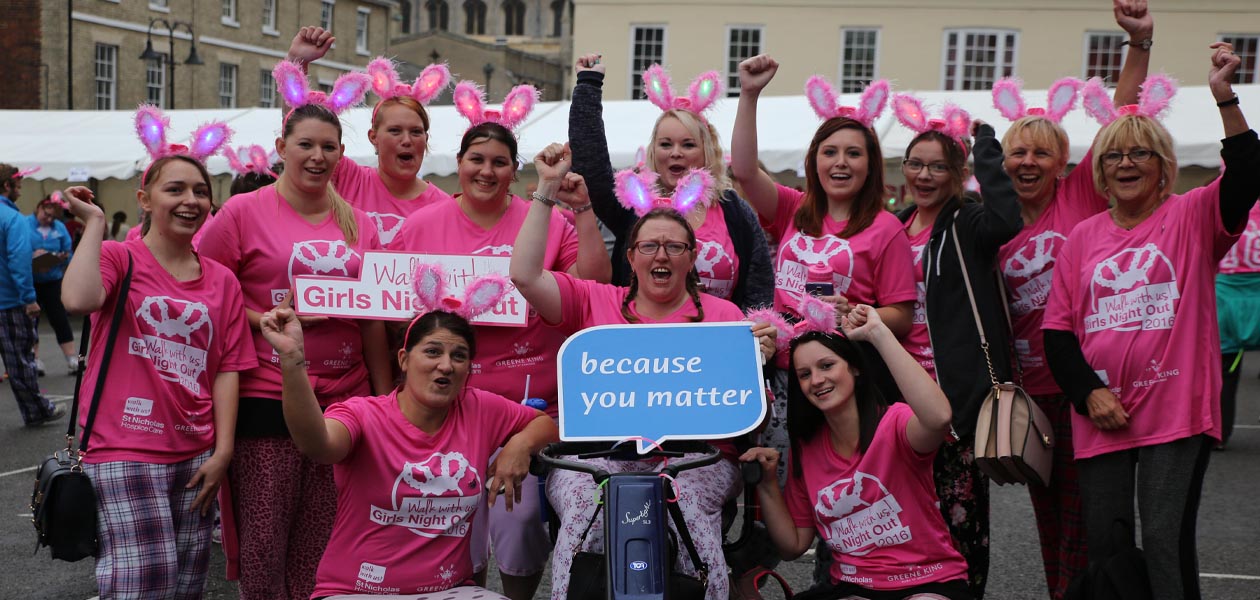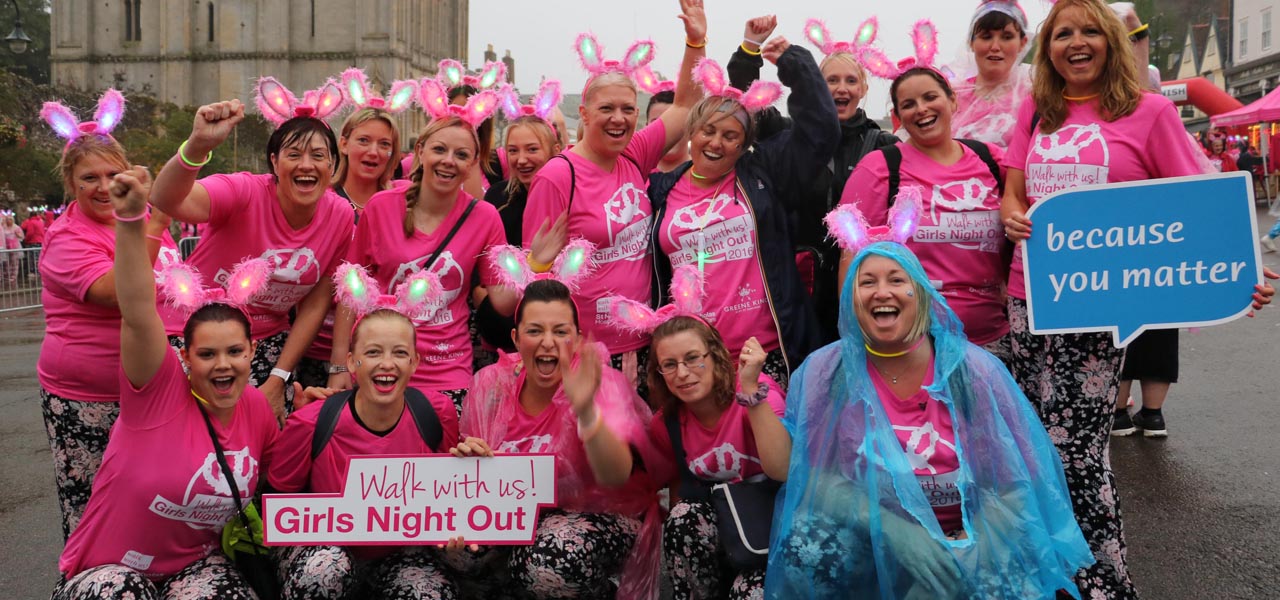 More than 350 volunteers and marshals supported the walk, while emergency services and airmen from the USAF and RAF were also on hand to ensure women were safe.
Charlie De-Moore, Hospice Events Fundraiser and fellow walk organiser said: "Girls Night Out is our biggest event of the year, and probably our most well-known.
"To be increasing the number of walkers taking part after eight years is testament to their support and to our wonderful volunteers and marshals for putting on a great night.
"Girls Night Out would not be the success it is without the amazing support we receive from across the community. This includes the wonderful residents of Bury who encourage women as they walk.
"Making Girls Night Out the occasion it is really is a team effort."