Save the date: The Edge Cycle Ride
Where?
Maglia Rosso, Lawshall Road, Hawstead, Bury Saint Edmunds, UK
When?
July 11, 2021 9am - 5pm
How much?
From £10
The Edge is an exciting cycling challenge event in aid of the Hospice, taking place on Sunday, 11 July.
Riders can choose to cycle 15 miles, 30 miles, 60 miles or 100 miles.
For 2021 we are introducing a new family-friendly option of 15 miles (this route can also be completed by individuals).
The event, which is sponsored by Atkins Dellow, features four distances offering beautiful views of the West Suffolk countryside, starting and finishing at Maglia Rosso Cycling Centre in Hawstead.
Registrations for this event will open shortly, please keep checking back.
The routes
All route maps will be available to event sign-ups nearer to the event. Those taking part must wear a helmet at all times.
Your reward
After completing the route, participants will receive a goody bag supplied by Maglia Rosso, a bespoke designed medal, and a snood. There will also be refreshment stops along the routes.
Early bird offer
Sign up for the event before May 31 and receive £5 off entry prices.
Fifteen miles – individual entry: £10 early bird and £15 after May 31, or a £25 flat-rate family offer for a family of up to five.
Thirty miles – £20 early bird and £25 after May 31
Sixty miles – £30 early bird and £35 after May 31
One hundred miles – £40 early bird and £45 after May 31.
Make your challenge a sponsored one
Any additional funds you raise by taking part in this event will help fund the much-needed services the Hospice provides across West Suffolk and Thetford for those facing dying, caring and grief.
If you wish to support the Hospice further, you can set up an online giving page through JustGiving, or we can send you a downloadable version of our sponsorship form.
Registering people under the age of 18
For the individual 15, 30, 60 and 100-mile rides, the minimum age for participants is 14 years old. There is no upper age limit. Participants aged between 14 and 17 years of age must be accompanied by a responsible adult at the event at all times.
For the 15-mile family ride, the minimum age for participants is eight years old. There is no upper age limit. Participants aged between eight and 17 years of age must be accompanied by a responsible adult at the event at all times. The maximum group size for the family ride is five, including at least one responsible adult.
All adults must make the decision as to whether their under 18-year-old is capable of doing the route.
All riders taking part in the event must have either completed a cycling proficiency test or have adequate experience of cycling on public highways.
Event supporters
We'd like to thank those supporting this event.
Our event sponsors Atkins Dellow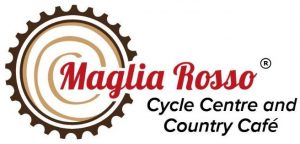 And Thomas Ridley Foodservice, who has kindly agreed to provide refreshments for riders.
Using your data
St Nicholas Hospice Care will only ever use your data in relevant and meaningful ways to you. You can learn more about data protection and change your preferences at www.stnicholashospice.org.uk/yourdata.
Event Terms and Conditions
To read our event Terms and Conditions, please click here.
Please note that details are subject to change, in line with government guidelines.