Call our 24/7 advice line for health care professionals and families if you need support with symptom management and end of life care - 01284 766133.
Responsible gambling and self-exclusion
Responsible Gambling
St Nicholas Hospice Care Lottery is a member of the Hospice Lotteries Association and The Lotteries Council. Both these organisations make a contribution to the GREat Foundation, an organisation promoting responsible gambling. Additional support for problem gambling can also be sought from Gamcare and Gambleaware. See here for more information about responsible gambling: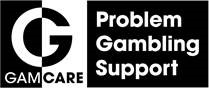 Whilst the majority of people do gamble within their means, for some gambling can become a problem.
It may help you to keep control to remember the following:
•  Gambling should be entertaining and not seen as a way of making money
•  Avoid chasing losses
•  Only gamble what you can afford to lose
•  Keep track of the time and amount you spend gambling
If you need to talk to someone about problem gambling then contact GamCare.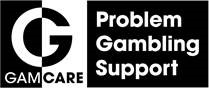 GamCare is a registered charity that provides confidential telephone support and counselling to anyone who is affected by problem gambling. GamCare can be contacted on 0845 6000 133 (local rate from UK).
Problem Gambling
If you are concerned that gambling may have taken over your (or someone else's) life, then the following questions may help you find out:
•  Do you stay away from work, college or school to gamble?
•  Do you gamble to escape from a boring or unhappy life?
•  Do you gamble until your last penny is gone, even the fare home or the cost of a cup of tea?
•  Have you ever lied to cover up the amount of money or time you have spent gambling?
•  Have others ever criticised your gambling?
•  Have you lost interest in your family, friends or hobbies?
•  After losing, do you feel you must try and win back your losses as soon as possible?
•  Do arguments, frustrations or disappointments make you want to gamble?
The more you answer 'yes' to these questions, the more likely you are to have a serious gambling problem.
Self-exclusion
We are aware that members, for personal reasons, may wish to exclude themselves from playing in the St Nicholas Hospice Care Lottery. Requests for self-exclusion should be placed in writing to the Lottery Officer. Such exclusions will be held on record for a minimum of six months and re-entry into the draw will be at the discretion of the Lottery Officer. If you wish to self-exclude, please print and complete the Lottery self exclusion form or fill out the form below.
Useful links:
http://www.gamblingcommission.gov.uk
http://www.gamcare.org.uk
http://www.lotteriescouncil.org.uk
http://www.ibas-uk.com
http://www.hospicelotteries.org.uk