Need advice?
Call our 24h help line
Call our 24/7 advice line for health care professionals and families if you need support with symptom management and end of life care.
Sudbury Memory Tree
An invitation
Sudbury Town Council and St Nicholas Hospice Care invite you to remember someone special this Christmas by acquiring a memory decoration and having it printed with the name of a loved one, maybe with dates and a short message of remembrance to be displayed on the Sudbury Memory Tree.
Taking pride of place in Sudbury's Old Market Place, the memory tree offers a chance to remember a lost loved one in a very special way. In return, we ask you for a suggested donation of £5 which will enable Sudbury Town Council to support St Nicholas Hospice Care.
Your decoration will be displayed on the tree over the Christmas period as a loving tribute to someone you have lost. All donations will receive a Sudbury Memory Tree Certificate. The closing date for decorations is Wednesday, 16 December.
There are three decorations to choose from: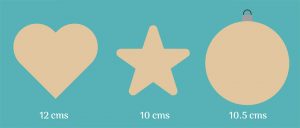 The Sudbury Memory Tree is kindly sponsored by: