Parsee Lunch with Cyrus Todiwala OBE DL at Foxearth Hall Barn
We are extremely excited to announce a very special four-course lunch catered for by the world renowned chef, Cyrus Todiwala. This is being held at Foxearth Hall Barn on Thursday, 19 October, by kind permission of Mrs Pam Pluck.
Bombay-born Parsee chef Cyrus Todiwala OBE DL, patron of London landmark restaurant Café Spice Namaste, stalwart of 'Saturday Kitchen' and founder of student competition Zest Quest Asia visits the medieval village of Foxearth as featured in the Domesday Book.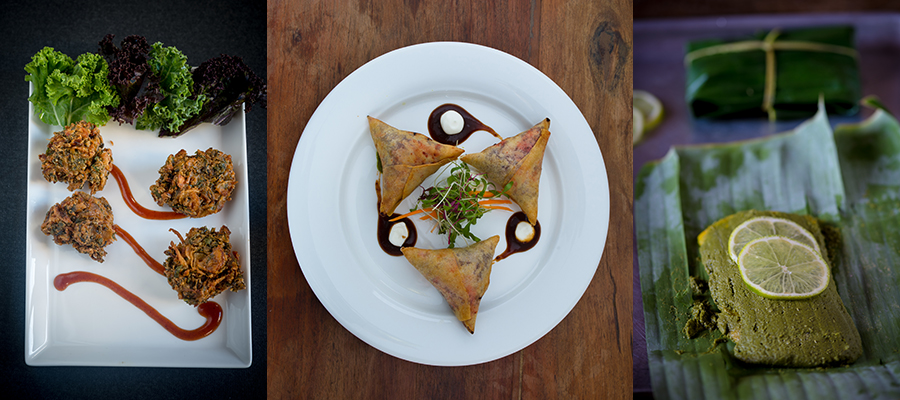 He will host a tantalising menu featuring the sophisticated, refined cuisine of the Parsees of India who migrated from ancient Persia several hundred years ago. This is your chance to discover, for the benefit of St Nicholas Hospice Care, why Parsee food, which is an 'eclectic mix of hot and sweet, nice and spice', is capturing the imagination of serious foodies everywhere.
This is a one-off event and is one not to be missed, the lunch will cost £95 per person and tickets will be available on a first come, first serve basis. Tickets can either be purchased individually, or as a table of eight.
Date: Thursday, 19 October
Venue: Foxearth Hall Barn
Cost: £95pp
Our sponsors

With special thanks to Atkins Thomson for sponsoring St Edmund's Dining Club.
How to book
To book, please fill in the form below.
Oops! We could not locate your form.