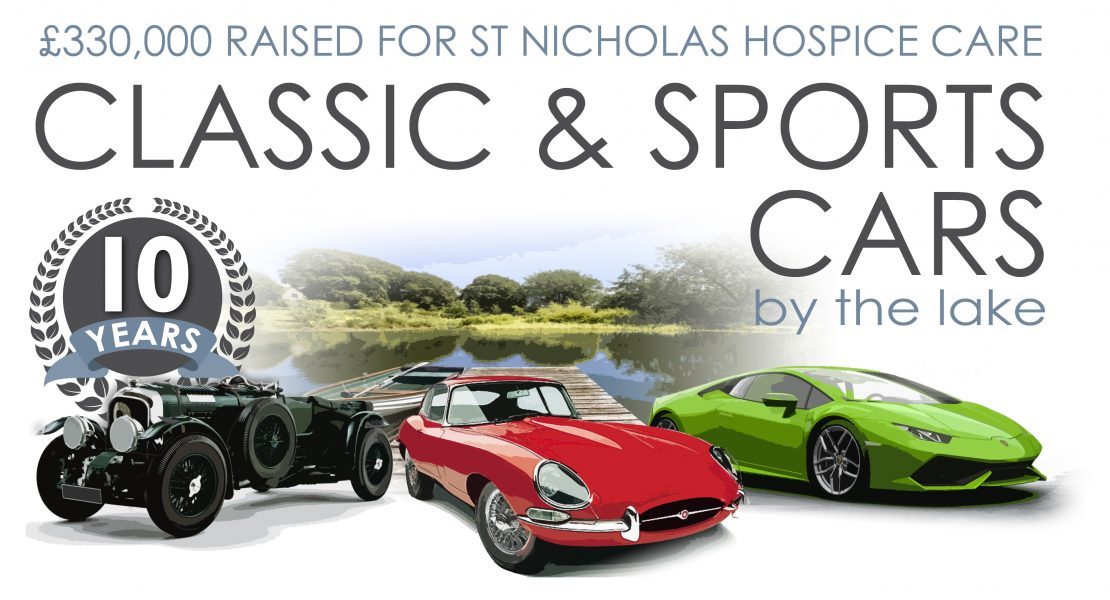 On behalf of the Classic and Sports Cars by the Lake committee:
"Classic and Sports Cars by the Lake has, over the past ten years, raised over £330,000 for St Nicholas Hospice Care.  The Committee is incredibly proud of this achievement but has decided that it is time to take a pit stop in 2020 to refresh the batteries, check the tyre pressures and reset the navigation.
As a consequence, the event will not be held this year but we look forward to sharing plans for 2021 in due course.  In the meantime, we would like to take this opportunity to  thank everyone involved in the event to date – including our many sponsors, car enthusiasts and retailers – for the part they have played in the success of the show."
The Hospice is incredibly grateful for the committee's effort in raising such a substantial amount of funds. They deserve a well-earned break and we look forward to hearing about their plans for 2021.