Need advice?
Call our 24h help line
Call our 24/7 advice line for health care professionals and families if you need support with symptom management and end of life care.
Talking together about dying
Why we need to have this conversation and write it down
We have seen how people with COVID-19 may become ill quickly, often separated from family and friends with no time to think through what is important to them if they were dying.
Please use the following information to support your conversations with loved ones, relatives or healthcare professionals about care planning and what's important to you.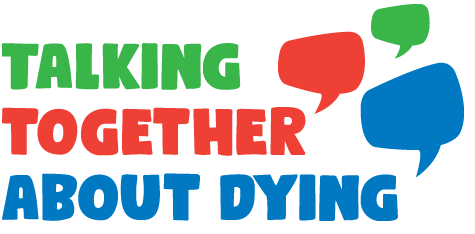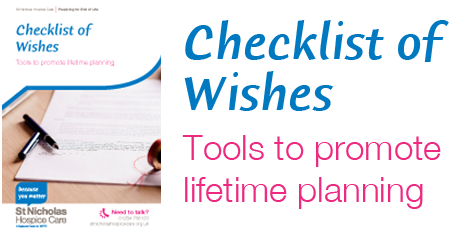 The importance of choice
We all want to be in control of our lives and everything in it.
The biggest choices we can make in death and dying are those that give us a sense of control (however big or small). These resources can give freedom and reassurance that we can live with dying.
Locally recognised advanced care planning documentation
To plan for future care needs, people living in Suffolk and North East Essex can use documentation recognised by professionals across their local healthcare system. These are known as My Care Wishes in Suffolk, and My Care Choices in North East Essex. Please click the links relevant to your local area to learn more, download and/or use the guidance.
Additional information on advance care planning
UK based charity Compassion in Dying provides resources to support people to make choices at the end of life. Their website has many resources. We suggest the following links as a starting point to the content they've made available.
Making an Advanced Care Plan
Making decisions about treatment during COVID-19
Additional resources
The Groundswell Project, an Australian based organisation, has a mission to support communities to support people to talk more socially about dying and death. They've produced the following resources to equip people to have in-depth and fulfilling conversations about our wishes.
Your Final Checklist
Your Emotional Will