Need to talk?
Call our 24h help desk.
Bereavement Café stories
In 2017, the Hospice started running a Bereavement Café in the heart of Bury St Edmunds town centre. Led by Family Support Practitioner Bianca Neumann-May, the session has continued to grow and is now attended by up to 30 people.
Held in Bury St Edmunds, Mildenhall and Haverhill, the sessions currently run from 10am-midday every Wednesday (Bury St Edmunds) and 10am-midday every Friday (Mildenhall and Haverhill). There is no need to book. The café is a space where people can talk about the pain of loss and also find courage and strength in knowing they are not alone.
Recently, some of those who attend the Bury St Edmunds café have shared some of their experiences with us.
Bob Brough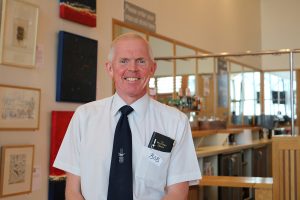 "When I first came along I think most of all I expected it to be uncomfortable and lots of people talking about the loved ones they have lost, but it wasn't like that at all. It is very inspirational listening to people talk about their experiences and having the chance to talk to people who are in similar situations to yourself is very useful. You find that you are able to teach each other certain things, help each other, and you are able to get to know each other."
Trevor Braddick
"I would say one of the things I have really got out of coming to the café is learning to talk to people about what has happened. For me it has been a way of meeting people who have gone through something similar to me and starting to get back into life. There are no expectations on you when you come along to the café. You can take everything at your own pace. If you want to take little steps you can, there are people here to support you, and you also feel like you are helping others too.
"I suppose I have been lucky in that my daughter came along with me the first time I came, you could say I had a little bit of extra support. She has come back a few times and like me she says she has found it so useful."
Paul Bianchi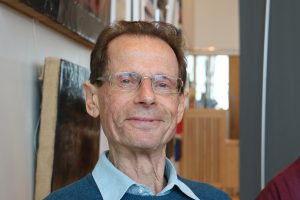 "I first came along at the start of last year (2017). I live in Sudbury and for me this session has become an important chance to meet and speak to people who have experienced something like I have. Everyone has an understanding, they are sympathetic.
"The group has certainly grown and there is a nice feeling about coming here. It is a very good location for a bereavement café, you are in the open."