Dying Matters Awareness Week 2021
Running from 10-16 May, this year the week's theme is 'A Good Place to Die'. We'll be working with St Elizabeth and St Helena Hospices to encourage conversation and highlight the week through a programme of virtual events.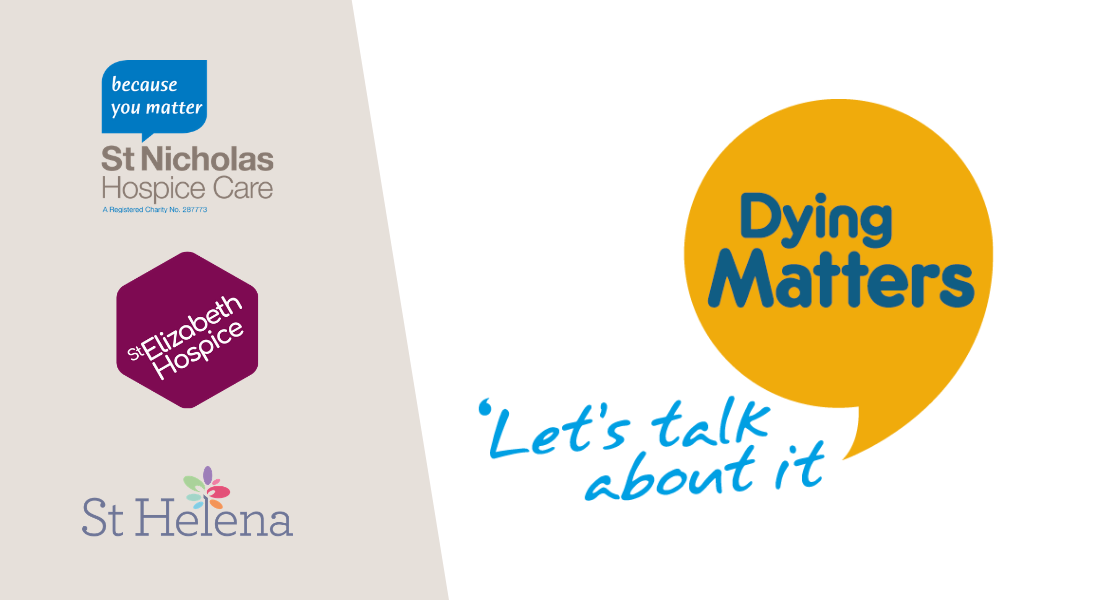 There is no right or wrong place to die. It will be different for everyone. But families need to think about it, talk about it, and plan for it.
Dying Matters Awareness Week encourages people to think about dying, death and grief, and have important conversations with loved ones.
Working with St Elizabeth and St Helena Hospices, we have created a calendar of virtual events that we hope will provoke thoughts and encourage discussion. You can view details of all events, by clicking here.
Details of our events, and how to take part, plus further information you may find helpful, can be found on this page.
Thank you to UEA Health and Social Care Partners who have been part of this collaboration and supported all efforts, events and activities.
Find out more about sessions and activities run by St Elizabeth and St Helena Hospices here.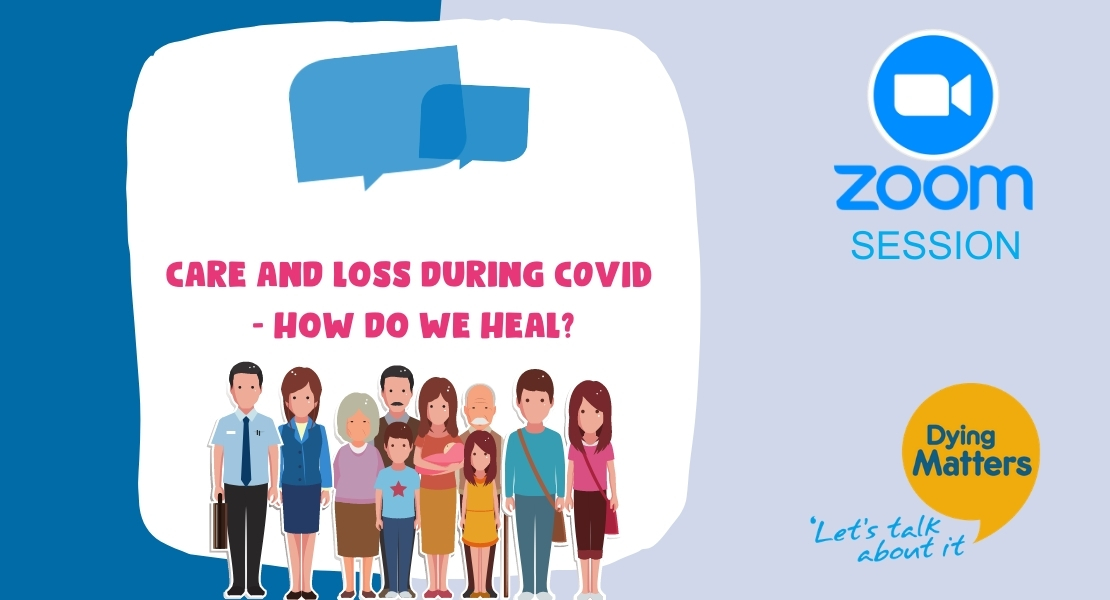 Care and Loss During COVID - How Do We Heal?
St Elizabeth Hospice, St Helena Hospice and St Nicholas Hospice Care will lead this conversational session, which provides an opportunity to listen to experiences and contribute to the discussion.
This session will take place on Thursday, 13 May, from 3-4pm.
Find out more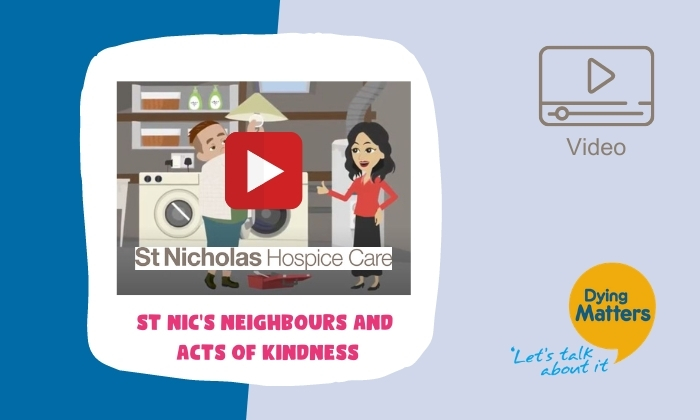 Acts of kindness and the difference they can make
Working in partnership we've created a video that highlights the ways people can support each other when facing dying, caring and grief.
Alongside colleagues from Suffolk County Council and Offshoot Films, St Nicholas Hospice Care's Hospice Neighbours Team has created a video showing the importance of neighbourliness and how small acts of kindness really can make a difference.
Watch the video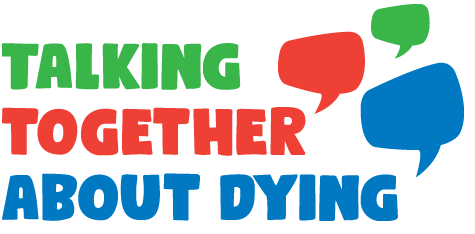 Talking Together About Dying
We have seen how people with COVID-19 may become ill quickly, often separated from family and friends with no time to think through what is important to them if they were dying.
We've pulled together some information and guidance, which may help to support your conversations with loved ones, relatives or healthcare professionals about care planning and what's important to you.
Read our Talking Together About Dying Guidance