Women on Wheels – WOW Bury St Edmunds
Join the ride
Where?
Nowton Park, Bury Rd, Nowton, Bury Saint Edmunds, UK
When?
July 7, 2019 beginning at 8.30am
How much?
Please see below for more details
Women on Wheels (WoW) is back in Bury St Edmunds and registration is now open.
Women On Wheels events are mass participation female-only rides, usually raising money for a local charity, that put a strong focus on the fun, friendly and inclusive aspects of cycling.
They are very much aimed at non-cyclists and existing cyclists alike, with routes of an achievable distance, and are open to all ages, from 12 to 80+. Riders can choose to cycle a ten, 25, 50 or 70-mile route. 
Activities
Fun, social and inclusive atmosphere
Pre-ride warm up
Trained ride leaders
Fully signed/marshaled route
Full ride support in case of breakdowns or injuries
Refreshment stop – tea and cakes
Goody bag
Post-ride massage available
Routes
Ten miles: Adult (21+) and youth (16-21) £5, Under 16s free
25 miles: Adult £20, Youth £5, under-16s free
50 miles: Adult £20, Youth £5, under-16s free
70 miles: Adult £20, Youth £5, under-16s free
Discount for combined entry to Bury St Edmunds and Sudbury events
In October 2018, South Suffolk Leisure (organisers of WOW Sudbury) merged with Abbeycroft Leisure (organisers of WOW Bury) which means we can now offer a 25% discount off the full adult price when you opt in to take part in both rides.
If you'd like to sign up for both we will be in touch regarding your desired distances. Please note WOW Sudbury takes place on Sunday 21 July and offers 20 and 50-mile routes.
Event sponsors
With thanks to Havebury Housing Partnership for generously sponsoring this event.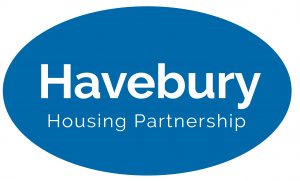 Terms and conditions
Registration
A registration fee of £20 (non-refundable) should be paid online at the time of registration. The registration fee for 16-21 year-olds is £5.
By registering in this challenge you agree to raise sponsorship for St Nicholas Hospice Care. Any sponsorship you do raise, please send to Events Team, St Nicholas Hospice Care, Hardwick Lane, Bury St Edmunds, Suffolk, IP33 2QY no later than 3 August 2019.
The events team, including all marshals and volunteers, reserve the right to refuse any participant, they feel is unfit to take part safely, from riding.
Of monies raised 100% will go to St Nicholas Hospice Care.
Age
You must be at least 12 years-old on the date of the event to take part. 12-15 year-olds must be accompanied by a full paying adult. Younger riders will only be permitted in the park-ride course through Nowton park.
Responsibility
WoW operates a 'no helmet, no ride' policy. Therefore a helmet is to be worn at all times during the event.
All participants must be proficient in cycle safety, the Highway Code, and basic bike repairs.
Should you have to withdraw, please contact St Nicholas Hospice Care for advice on how to proceed.
Awareness of the event
Women on Wheels is organised by Abbeycroft Leisure in partnership with St Nicholas Hospice Care, South Suffolk Leisure and Havebury Housing Partnership, raising money for St Nicholas Hospice Care.
Event photography
At the event, Hospice photographers and videographers will be capturing images for use in publicity. If you are uncomfortable with your image being used in future publicity, please notify the Hospice's Fundraising Team in writing, and/or express your wishes to those photographing on the day.
Also on the day, representatives from the local media and other organisations are invited to attend. This includes reporters, photographers and videographers. During the event, they may wish to speak to you, take photographs or record a short interview. It is your decision whether to agree to their request. St Nicholas Hospice Care does not have any influence over how the information you share with them is used, or when and where images may appear. If you have any concerns on the day please speak to a member of the Events Team.
Using your data
By agreeing to the terms and conditions, you agree that your details can be shared between these organisations for event administration and for the purposes of monitoring sports participation of women in Suffolk.
We must be able to keep you informed of important updates and information regarding this year's event, so we will use your email address and postal details to contact you. Please provide accurate details when registering.
If you wish to read more about how St Nicholas Hospice Care uses and protects your data, please visit https://stnicholashospice.org.uk/yourdata
Using Echoleft
We use Echoleft to process our event tickets and donations. It is a secure booking website, which charges a small fee of 2.5% to process and administrate any donations received. You can read more about this here: https://www.echoleft.com/trust/donations.
Thank you Abbeycroft Leisure who will be donating all registration fees to the Hospice