Vitality London 10,000
Run for St Nic's
Where?
The Mall, St. James's, London, UK
When?
May 27, 2019 10am
How much?
£300 minimum sponsorship

Whether your goal is to run your first 10K, take on a challenge with friends or to go for a new personal best, why not sign up for the Vitality London 10,000 and run for St Nic's?
The Vitality London 10,000 is London's most inspiring 10K race and features a spectacular route in the heart of the capital, starting on The Mall and finishing in front of Buckingham Palace.
The 2019 event takes place on Bank Holiday Monday, 27 May. Every finisher receives a medal, T-shirt and free massage at the Vitality Wellness Festival in Green Park after the race.
To register your interest in running for St Nic's, please click here.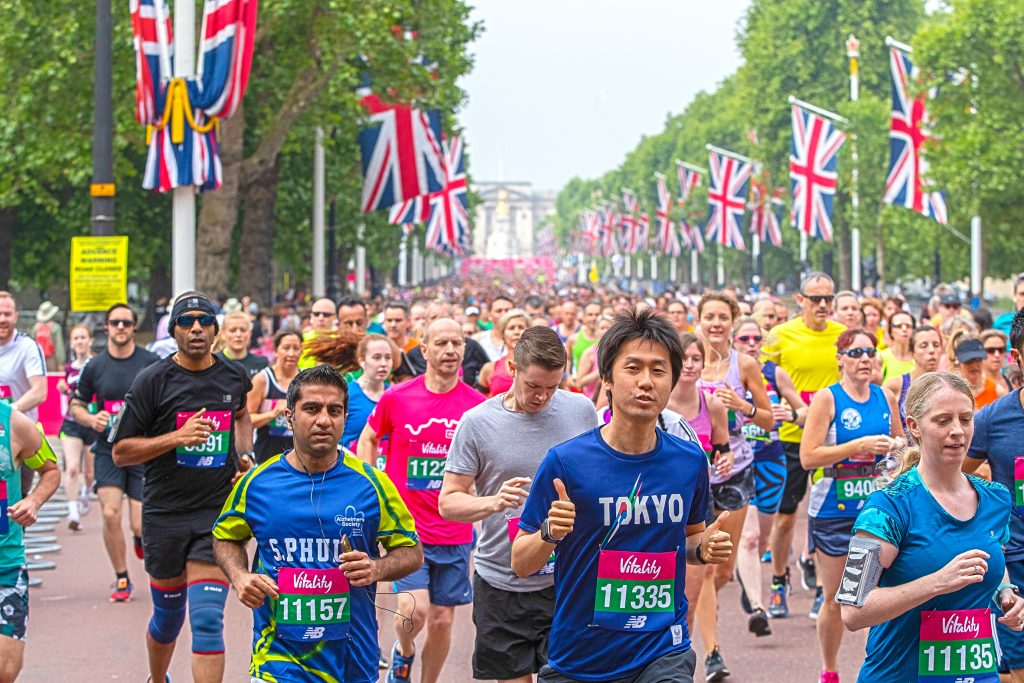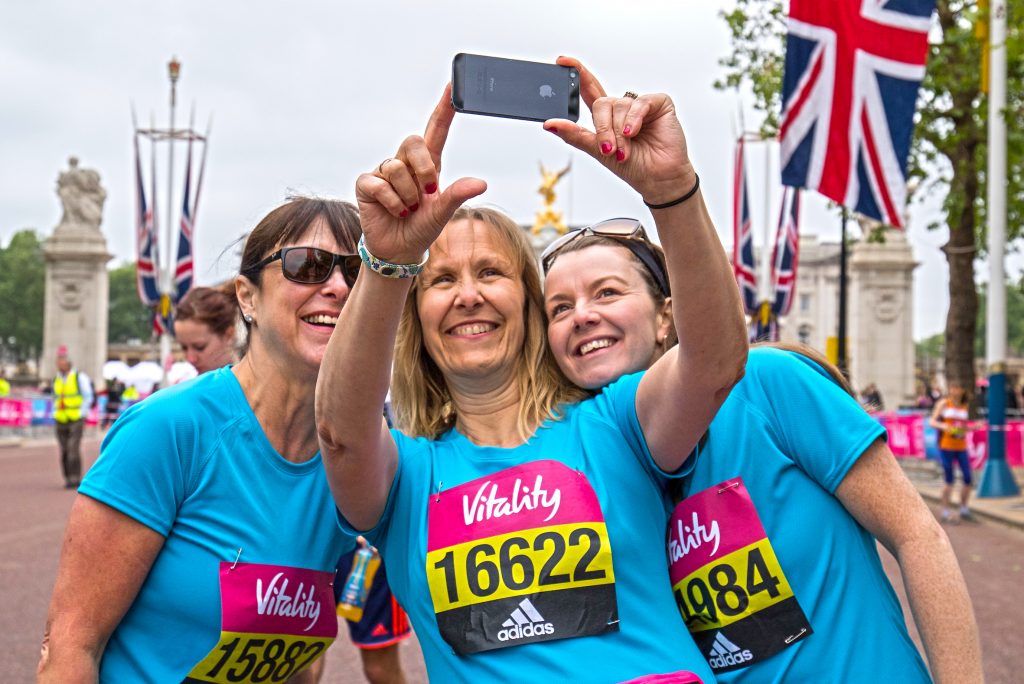 Further event information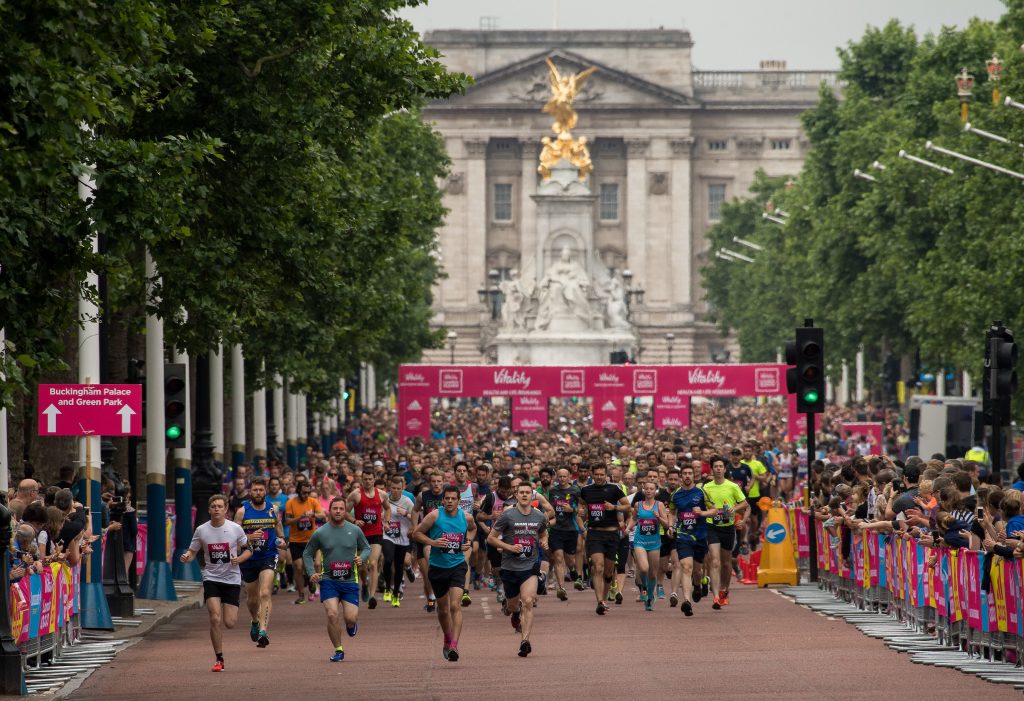 St Nicholas Hospice Care Terms & Conditions
Terms & Conditions
1. You must supply a non-returnable deposit of £25 by Monday 13 May 2019.
2. You agree to raise no less than £300 in total.
3. You agree to raise funds for St Nicholas Hospice Care only.
4. You must let a member of the Fundraising Team know of any changes in your circumstances that may prevent your participation as soon as possible.
5. Your total sponsorship should be deposited with us by 30 June 2019.
continued
6. If you are unable to raise a total of £300 in sponsorship you must agree to pay the difference yourself.
7. Cancellation policy – If you cancel, the £25 deposit is nonrefundable, sponsorship can be offered back although any fees incurred to St Nicholas Hospice Care from online donation pages or equivalent will be deducted first. If St Nicholas Hospice Care or the event organiser cancels, the deposit and all sponsor money will be returned.
8. All participants must be age 18 or over on 27 May 2019.
9. Places are non-transferrable.