Pumpkin Parade
Join the parade
Where?
St Nicholas Hospice Care, Hardwick Park Gardens, Bury Saint Edmunds, UK
When?
October 26, 2019 10am - 1pm
How much?
£5
Pumpkin fun for the family this October.
An event for young children and their families, Pumpkin Parade features a 1km pumpkin-themed route around the Hospice's Bury St Edmunds grounds.
Be sponsored, if you wish, to complete the bright and colourful challenge. The route will be lined with pumpkins, and children are welcome to dress up in pumpkin-themed outfits.
Please be aware, the course will not be timed, and although we envisage it being completed within 45 minutes, it can be completed at any walking pace.
The price of £5 includes one child admission, medal and sweets. All proceeds go to St Nicholas Hospice Care.
Crafts and activities will also be available on the day.
Online booking is essential and closes at 9am, Thursday 24 October.
Your reward
Complete the course and receive this special Pumpkin Parade medal and some sweets.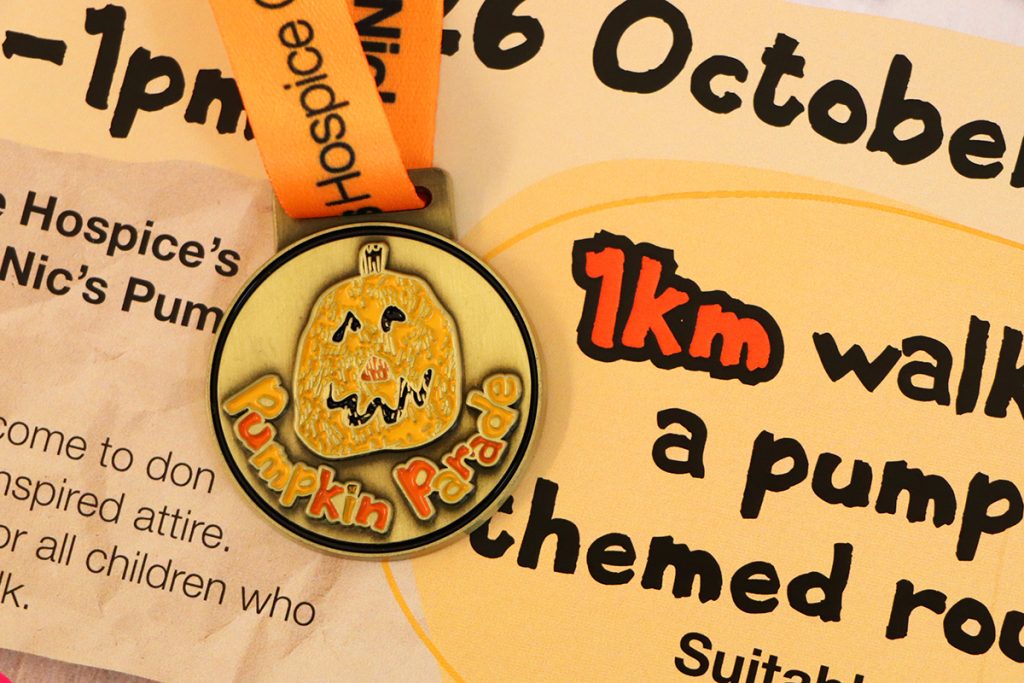 Thank you to our event sponsors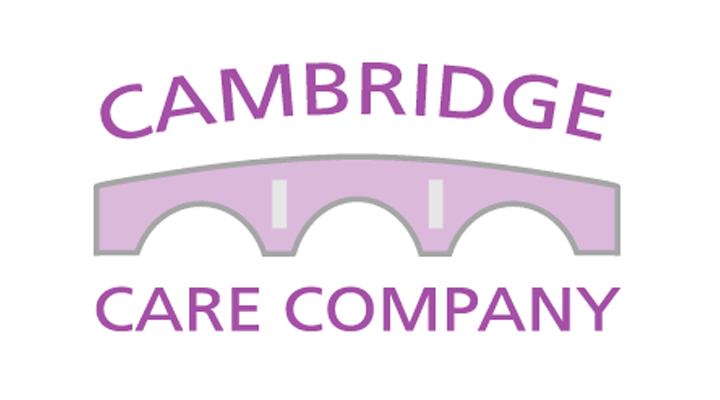 Pumpkin Parade is kindly sponsored by Cambridge Care Company.
Terms and Conditions
Registration
Upon receipt of your entry form and fee, we will issue an email or letter of confirmation and sponsor forms if requested. Your place is not confirmed until you receive this.
The entry fee is £5 per child. This fee includes a medal and sweets to all registered participants.
Children under one go free, please note that they will not receive a medal or sweets.
This event is aimed at children under 18 years old, all participants must be accompanied by a parent or guardian.
Registration cont.
Although it is not required, participants are encouraged to raise sponsorship if they wish. If sponsorship money is raised, money and forms should be returned to us by 30 November 2019. You are not permitted to use any of the sponsorship money raised to pay for your entry fee or any expenses. All sponsorship money must be given directly to St Nicholas Hospice Care.
By registering for Pumpkin Parade, you give permission for St Nicholas Hospice Care to use your name and other information for event purposes.
Registration cont.
Refund policy: The booking fee has the following refund policy: Up to three weeks prior to the event, a 75% refund is available. Within three weeks of the event, no refund is available. In the unlikely event of St Nicholas Hospice Care cancelling due to bad weather or other unforeseen circumstances, a full refund will be offered to participants.
Places are non-transferrable.
Registration closes at 9am on Thursday 24 October.
By registering for this event, you understand that signed parent/guardian consent for all participants must be received on the day.
Your data
We may need to keep you informed of important updates and information regarding this year's event, so we will use your email address and postal details to contact you. Please provide accurate details when registering.
Please click here to read how St Nicholas Hospice Care uses your data.
Event photography
On arrival at Pumpkin Parade, at the registration point, you will be asked to give permission for St Nicholas Hospice Care to use your name and photo in any future publicity materials that might be produced. If you wish to opt out please speak to an organising staff member on the day, or contact us by email at Fundraising@stnh.org.uk or call us on 01284 766133.
Please note that photography will be taking place at the event. Representatives from the local media and other organisations are invited to attend. This includes reporters, photographers and videographers. During the event, they may wish to speak to you, take photographs or record a short interview. It is your decision whether to agree to their request.
Event photography cont.
St Nicholas Hospice Care does not have any influence over how the information you share with them is used, or when and where images may appear. If you have any concerns on the day, please speak to a member of the Events Team, who will all be wearing blue jackets.
Using Echoleft
We use Echoleft to process our event tickets and donations. It is a secure booking website, which charges a small fee of 2.5% to process and administrate any donations received. You can read more about this here: https://www.echoleft.com/trust/donations.