Girls Night Out
Walk with us!
Where?
Angel Hill, Bury St Edmunds
When?
September 11, 2021
Walk with us on Saturday, 11 September.
Registration is now open.
We're delighted to be able to announce that we are planning for our 2021 Girls Night Out event, supported by main sponsor Suffolk-focused developer Jaynic, to take place on Saturday, 11 September.
We're still in the early planning stages, but we hope the event will run from Angel Hill, with walkers able to choose between distances of six or 11.2-miles.
We will, of course, be running the occasion in line with any relevant government guidelines and advice, but it is great to be able to enter the planning stages for the Jaynic Girls Night Out Walk 2021.
Covid 19
Plans for any changes to our Girls Night Out event on Saturday, 11 September, are constantly being reviewed, and we are ready should any additional measures or processes need to be implemented. Please keep checking back for updates.
Relevant information will also be shared through email with all of those signed up for the walk. As always the safety of our walkers, volunteers, supporters and staff is at the top of our priority list and we'll be respecting all advice and guidelines from the government.
You can find out more about the measures and processes in place at Hospice-run events by clicking here.
Support the event
If you'd like to support this year's event as a volunteer or marshal, we'd love to hear from you. Share your interest in volunteering with us here.
If you've supported us before, if you could update any details here, that would be great.
It feels like you belong to something big and glorious and that nothing is impossible, as long as your ears keep flashing.

Girls Night Out would not be possible without the huge generosity of our sponsors.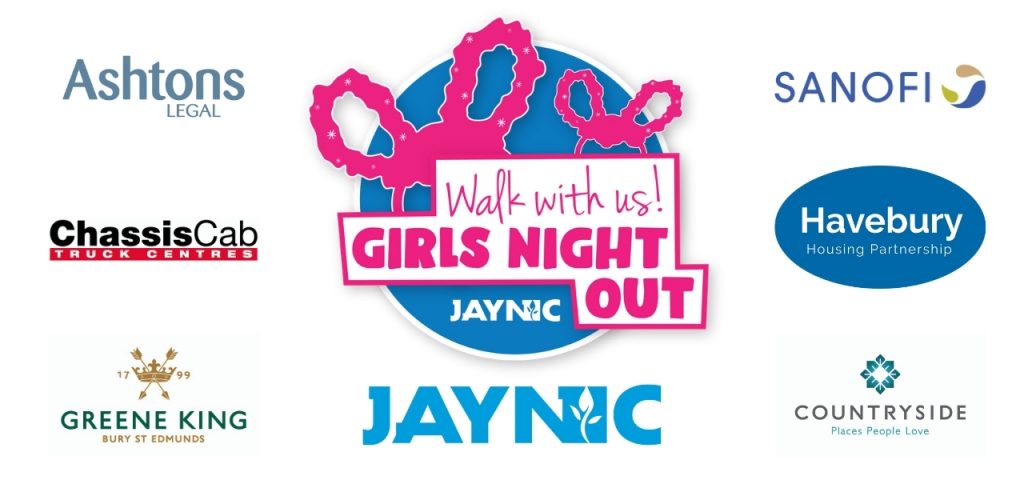 Event Terms and Conditions
To read our event Terms and Conditions, please click here.