Need to talk?
Call our 24h help desk.
Call our 24/7 advice line for health care professionals and families if you need support with symptom management and end of life care.
Information regarding our retail services
During the pandemic, our retail activity has been seriously disrupted, but we are now in a place where we can start looking to the future.
The challenges we face are shared by other charities and the wider retail sector.
At the moment there are some barriers that we are unable to overcome, however we are making a start.
We'd ask that everyone is mindful of the measures we have put in place and works with us to ensure everyone's safety.
Please note: we are considering all government advice and guidance. While every effort is being made to ensure the information on this page is correct, things are subject to change.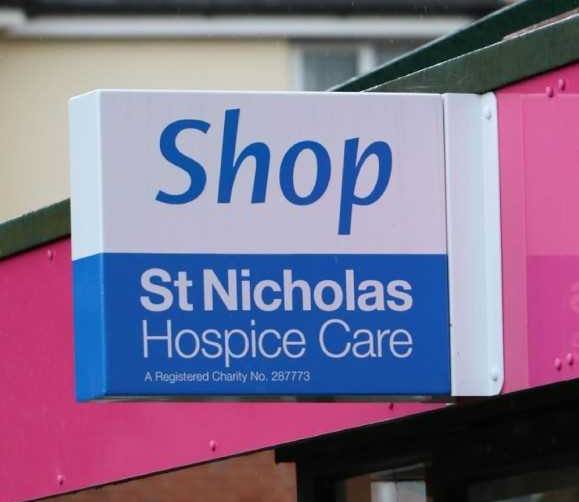 Our shops
Following the successful re-opening of our Barton Road and Mildenhall shops we are pleased to be able to share the news that we are hoping to open more of our shops.
On Tuesday, 7 July, we hope to re-open our St John's Street shop and from Friday, 10 July, we plan to open our Haverhill Hub shop and Newmarket store.
As part of the re-opening of the Haverhill shop, the Hub's onsite café The Haven will also be welcoming customers through the doors again.
We plan to open the Haven from 10am to 4pm Tuesday to Saturday and the café will operate in a similar way to the shops.

Social distancing measures will be in place, their will be hand sanitiser available, it will be table service only with a reduced menu available.
Customers will also need to give their contact details in line with government advice.
All other areas of the Hub remain temporarily closed to the public and services are not running.
In our shops social distancing measures will be in place and customers will notice some other changes. There will be hand sanitiser by the door, screens at the tills and shorter opening hours to allow for cleaning.
There will also be someone at the door monitoring the number of shoppers in-store.
If you can, please pay using contactless.
Donations
We will also not be able to accept donations in the same way.
Mildenhall – Donations can be accepted at this store on a Tuesday between 10am and 4pm. Donations must be taken to the back door and you must call the shop in advance 01638 717965.
Haverhill – Donations will be accepted at this store every Friday between 10am and 4pm. If you have any items to donate you must call the shop in advance on 01440 848260. Donations will start to be accepted from Friday, 17 July.
Newmarket – We are unable to accept donated goods at this store.
St John's Street – We are unable to accept donated goods at this store.
Barton Road – We are unable to accept donated goods at this store.
There are clothing bins outside, or slots can be booked to drop off items at our nearby Donation Centre.
Before you bring your items to us, if you could check that they are in a suitable condition to be sold we would be grateful, as this will help us to cut down on waste costs meaning more funds for our services.
Opening hours
St John's Street: From Tuesday, 7 July opening hours will be Tuesday to Saturday from 10am to 4pm.
Newmarket: From Friday, 10 July opening hours will be Tuesday to Saturday from 10am to 4pm.
Haverhill: re-opens Friday, 10 July from 10am to 4pm. After that Tuesday to Thursday from 10am to 4pm and Saturday 10am to 4pm. 
Barton Road: Tuesday to Saturday from 10am to 4pm.
Mildenhall: Wednesday to Saturday from 10am to 4pm.
Use of PPE 
Our teams been given PPE, but in line with government guidance it is their choice if they wear it.
Volunteering
After two months we are ready to start the phased re-opening of our shops.
To be able to do this we need a little extra help.
Our shops we rely on the goodwill of our retail volunteers who generously give their time to us.
At this time many of our most vulnerable volunteers are continuing to shield and we need people willing to lend a hand to fill this huge gap.
You might currently be furloughed by your employer or just looking for a way to fill the time, volunteering will give you the chance to get involved with your local community and give something back.
Don't worry if you're not sure how long you can volunteer for, anytime given will be gratefully received.
At the moment we need people who can give their time to our Mildenhall and Barton Road shops between 9am and 4pm, Tuesdays to Saturday. We also have need for volunteers for our St John's Street shop, Newmarket and Haverhill.
We would love to hear from those who may be able to support other shops at a later date.
The role includes stocking the shelves, sorting donated goods and helping our customers.
If you think you could help,you can find out more by clicking here.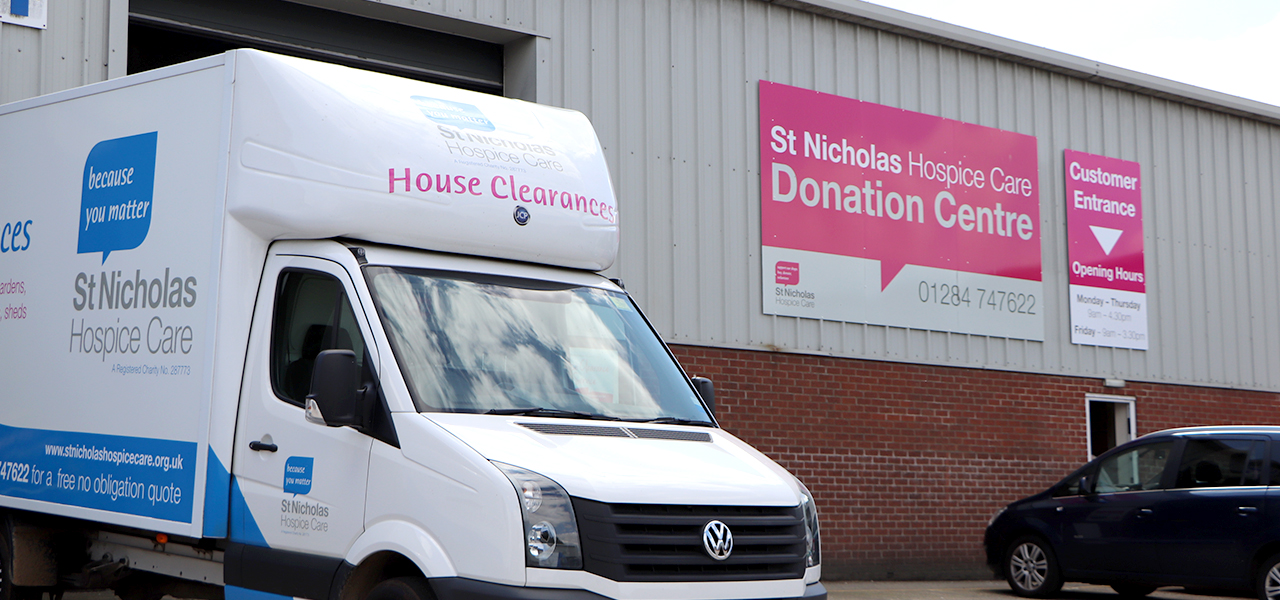 Donation Centre
Our Donation Centre on Chapel Pond Hill is open to the public.
We are following all government advice and social distancing measures are in place.
To make sure donations can be dropped off as safely as possible a booking system is in operation and we'd ask that you only arrive during your slot time.
If you arrive without a pre-booked slot, unfortunately, we will be unable to accept your items.
To allow for an isolation period, staff will ask you to place your donations in a marked bay.
Staff can help you with heavy items, but you will need to let us know in advance, so we can put the necessary measures in place.
Slots are available Monday to Friday from 9am to 12pm and 1pm to 3pm. You can book your slot by calling 01284 747622.
Warehouse sales
For the moment our Warehouse Sales are not taking place.
This will remain the case for the foreseeable future. Please keep an eye out for any updates.
House Clearances
Our House Clearance Service is running.
Extra measures are in place and we are adhering to the social distancing rules.
Please contact Darren Devine (House Clearance Manager) on 07969 619647 to arrange a house clearance assessment or to answer any questions or queries you may have.
Please click here to find out more.
eBay and online shop
Our eBay shop, where you can find donated goods, including unique and rare items, is running.
You can visit our shop by clicking here