Compassionate Companies
Compassionate Companies enables businesses small, medium and large, to do more for their community by working with the Hospice to support people in their community at difficult times in their lives.
Corporate social responsibility with compassion
Alongside helping to raise funds, your company will make a difference by becoming an advocate of the Hospice's aims of developing compassionate communities.
Compassionate Companies is about St Nicholas Hospice Care working with your company in lots of different ways. Whether it's helping you increase your employees' awareness of social responsibility, building their resilience to cope with difficult conversations or encouraging team spirit through fundraising.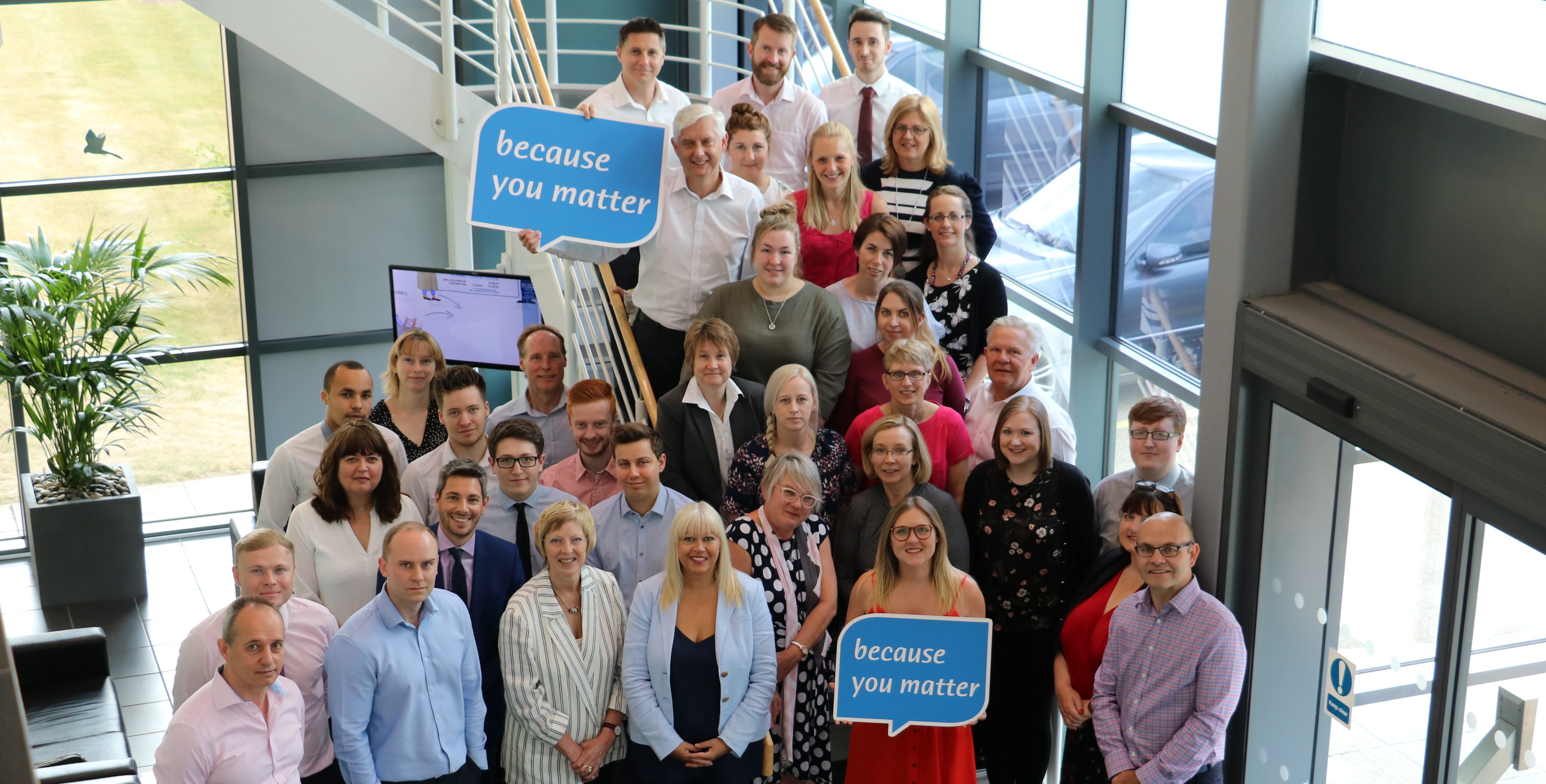 We got involved with Compassionate Companies because it's a great way of helping St Nicholas Hospice Care whilst caring for our staff. Most of our team know someone who's received care or support from the Hospice and this provides us with an opportunity to make a real difference.

Our support for the Hospice goes back many years and Compassionate Companies helps us build on the relationship in a new and innovative way.
Get recognition through milestone fundraising
In addition to your commitment to engage your staff with the Hospice's education team, your company can take part in our milestone fundraising scheme to gain recognition as a compassionate company.
Begin at bronze level

We celebrate with you as your employees achieve their fundraising goals by recognising them and your company with certification and acknowledgement to the Hospice community through our media channels.
A Compassionate Company can begin the first step to recognition by raising or donating their first £500. This makes you a Bronze level supporter.
How to get involved
To register your interest, please fill in the form below or call our Corporate Fundraising Team on 01284 715560.