Need advice?
Call our 24h help line
Call our 24/7 advice line for health care professionals and families if you need support with symptom management and end of life care.
Take part in Lily's Charity Prize Draw
Help make a difference by taking part in this charity prize draw, in memory of Lily Daly. All entries help fund the services and care the Hospice provides.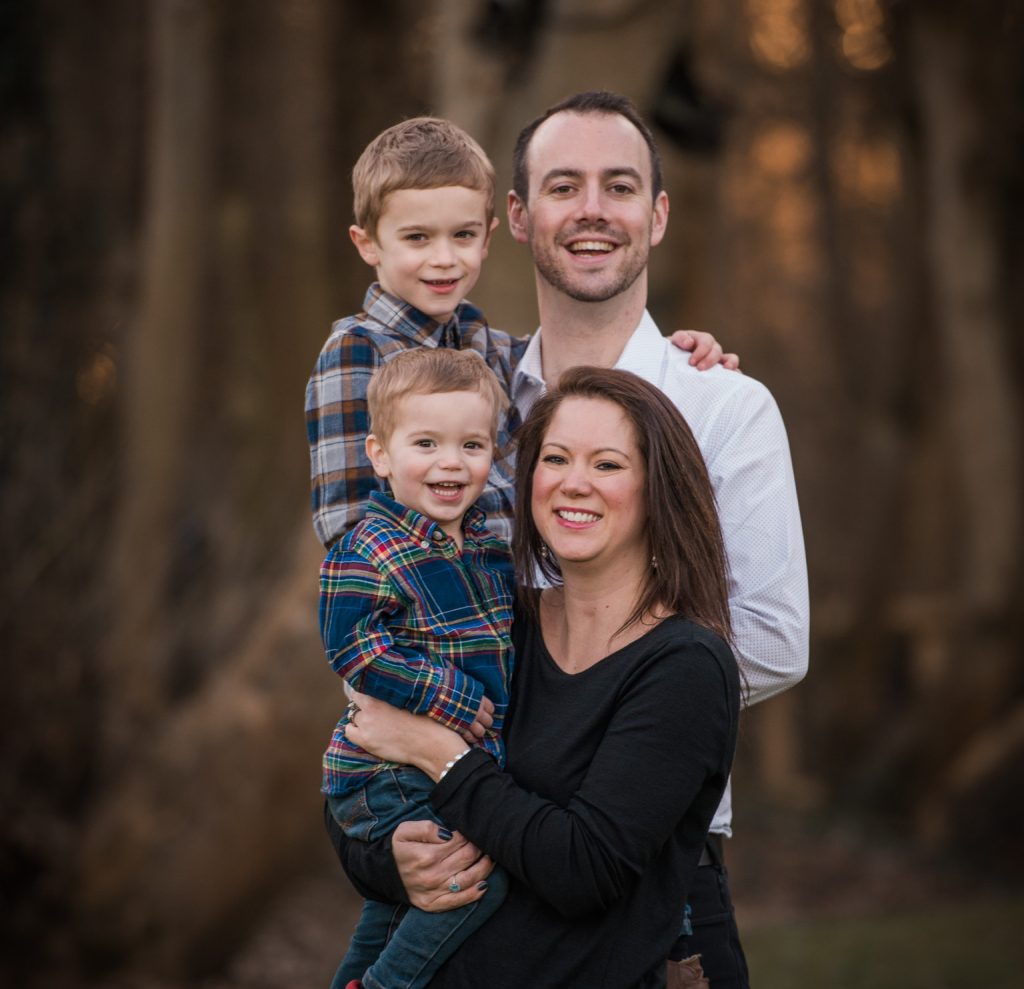 Lily was cared for by the Hospice in 2020. Thank you to the Bury Free Press for allowing us to share the following article. Words by Camille Berriman.
Lily 'thought of others' feelings above her own'
A Horringer mother-of-two, who always put others' feelings before her own, died on Friday of metastatic breast cancer at the age of 37.
Lily Daly was well-known for her pearl jewellery business Lilyo, while those close to her said she would be remembered for her many acts of kindness. Her husband Mark – he and Lily met 18 years ago on their first day at university – said Lily was open about her illness in the hope she could encourage others to be breast aware, share what could be avoided through early detection and remove the stigma of discussing breast health.
Lily was diagnosed with triple negative invasive ductal breast cancer in February 2019 and underwent 12 months of treatment, including chemotherapy, radiotherapy, a double mastectomy and reconstruction. Sadly, a year after her initial diagnosis it was confirmed the cancer had spread to her skin and was incurable. By the end of June, it had spread to her lungs.
"Lily was incredibly positive. She embraced life and made the most of every day. She shared her story, not only in the hope it might help others but as her own form of therapy that helped her to maintain her positive outlook on life," said Mark.
Mark said Lily's kindness, thoughtfulness and selflessness stuck with all who knew her. "Friends have told me stories of care packages Lily sent them during tough times, even when she was struggling through chemotherapy herself.
"Just two days ago, I found a personalised bracelet Lily had ordered a few days prior to her death. I couldn't work out what the initials stood for, then realised it was for her friend, but she just hadn't had a chance to give it to her.
"That summed her up really. She was always thinking of others. She thought of other people's feelings above her own," said Mark. The couple celebrated their 12th wedding anniversary last month, spending time together in North Norfolk and Norwich.
"Three weeks before she died we were walking in the sand together. We had a fabulous time," said Mark.
Mark said the family, including her sons James, eight, and Ben, three, had been surrounded by love in recent weeks, with Lily's two 'wonderful' sisters able to visit Lily's bedside at St Nicholas Hospice Care at the end.
Lily went into the hospice last Tuesday, but was supported at home by the hospice and district nurses during her last weeks, with Mark describing the 'incredible care, kindness and gentleness' shown by all NHS staff throughout.
"It is going to take some time for it to sink in and for us all to find our way, but we are so grateful to have had her in our lives," he said. A tribute page, where donations to breast cancer awareness charity CoppaFeel can be made, is at https://lilydaly.muchloved.com/
The prizes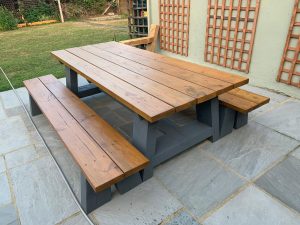 1st: Handmade Picnic Bench
This outdoor patio table and bench set has been handmade and donated by Wil Bryant, a friend of Lily's family and a supporter of the Hospice. At 2.4m long and 1m wide, it can comfortably sit eight people, with two additional places on the ends when using chairs. The benches are very sturdy and the set has been protected with high quality weather-resistant paint and varnish, and if looked after will serve as a great outdoor family table for many years. The base is made from railway sleepers and requires 3-4 people to lift, so it won't be blowing away in the wind anytime soon!
2nd: Champagne Afternoon Tea, donated by Ravenwood Hall Hotel
3rd: Afternoon Tea, donated by The Swan Hotel in Lavenham
4th: Hamper, donated by SMART Garden Offices
5th: A bottle of Adnams Champagne, Brut (Magnum), donated by Mark Daly
Thank you to everyone who has generously donated prizes.
How to take part
Tickets cost £1 each with the draw taking place at 4pm on Wednesday 31 March 2021.
To purchase tickets, please fill in the form below.