Celebrate Our Gardens: Feed your soul – a guide to composting
Alongside this year's open gardens events, the Hospice is running a virtual programme.
Running from 3 June to 31 July 2022, Celebrate Our Gardens will feature a host of virtual events that can be enjoyed from the comfort of your own home.
Learn about the fascinating process of composting from a master composter
In this video, master composter Sarah shares her passion for composting and guides us through the process, as well as demonstrating her wormery.
With special thanks to Sarah for supporting the Hospice.
Would you like to make a donation?
All our events are free to watch, but we are grateful for any donations towards the work of the Hospice. To make a donation, please click here.
Thank you to our sponsors
Thank you also to our event sponsors, St Edmundsbury Wealth Management Ltd, who have helped to make Celebrate Our Gardens possible.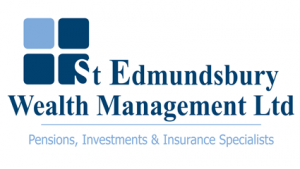 View the Celebrate Our Gardens programme
We have many other events available for you to watch online between now and 31 July. Please click here to take a look at our programme.