Need advice?
Call our 24h help line
Call our 24/7 advice line for health care professionals and families if you need support with symptom management and end of life care.
Barbara Gale – Chief Executive Officer
Barbara was appointed Chief Executive of St Nicholas Hospice Care in Bury St Edmunds Suffolk in 2007 and has qualifications in Nursing, Specialist Palliative Care and Systemic Family Therapy; she is also a Visiting Senior Fellow in End of Life Care, Department of Nursing Studies at University Campus Suffolk.
Barbara has been involved with Hospices since 1981 when she first started working at Sir Michael Sobell House in Oxford. She completed the Masters in Hospice Leadership in 2010 and is in the final year of a PhD in Palliative Care at Lancaster University. Her thesis explores the stories of community hospice volunteers who are visiting patients in the community who are at the end of life.
Barbara is currently implementing a strategy for St Nicholas Hospice Care that concentrates on delivering an open access service for all. The strategy emphasises partnership working and delivering a community-focused service using a flexible workforce and volunteers.
To deliver this strategy the Hospice has over 160 Hospice Neighbours visiting people in their homes and has also opened an outreach centre in Haverhill, 20 miles from the main hospice.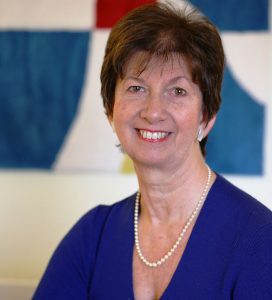 Her twitter handle is @barbaragaleceo